It has finally been revealed what Sony has been teasing in regards to LittleBigPlanet and the hero SackBoy shown off on Twitter — the introduction of DC Comics into the world of Media Molecule's hit DIY platform series.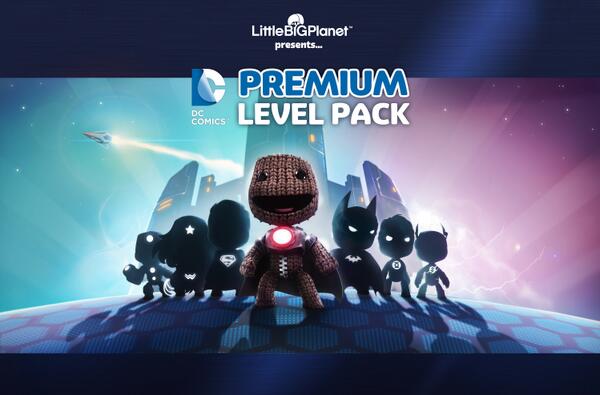 The DC Comics Premium Level Pack introduces a new tool that can be used in the levels, including custom made ones, namely the cape. The cape allows SackBoy to glide through the air, like any cape-wearing superhero can. There will also be new costumes that you can dress up your SackBoy with from the DC Comics universe, as you can see in the picture. Who will you save the day as?
The DC Comics Premium Level Pack is releasing next week and is presumably for LittleBigPlanet 2 on the PlayStation 3. It may be for LittleBigPlanet PS Vita as well, though this has yet to be confirmed. No price has been given by Sony either.
Stay tuned to PSU.com for more info.