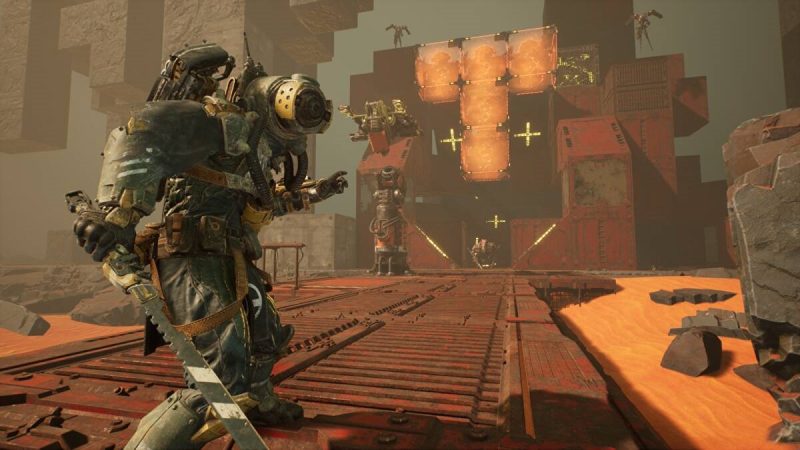 Behaviour Interactive, the team behind the Dead By Daylight franchise has introduced a new IP called Meet Your Maker, a first-person shooter where you'll build your own creatively deadly tower and raid the towers of other players for loot and upgrades.
The announcement came with a trailer that even showed off some gameplay, of how you'll be able to design your own tower to be as deadly as you can make it, with guards that can be positioned and given patrolling routes, plus scores of traps for plenty of fun ways to dispatch of enemy players raiding your tower.
If your tower is raided though, you don't actually lose any progress, but rather gain information on how to better design your tower for next time.
Building a tower isn't everything of course, as you'll need to get out into the dying world yourself and try to gather resources and upgrades from enemy players, and raid their towers.
From the small snippets of gameplay shown, everything about how you move and shoot during raids looks incredibly fun. You'll even get a grapple hook.
There's no word on when this game will release beyond 2023, but we do know that it'll launch for both PS5 and PS4,
In the meantime, with a 2023 release window it's likely we won't hear anything until sometime next year.
For now, you can check out the trailer for yourself, here.
If you're already interested in checking out Meet Your Maker, then you might be able to if you sign up for this closed playtest, which'll start on August 23, 2022.
Source – [Behaviour Interactive]