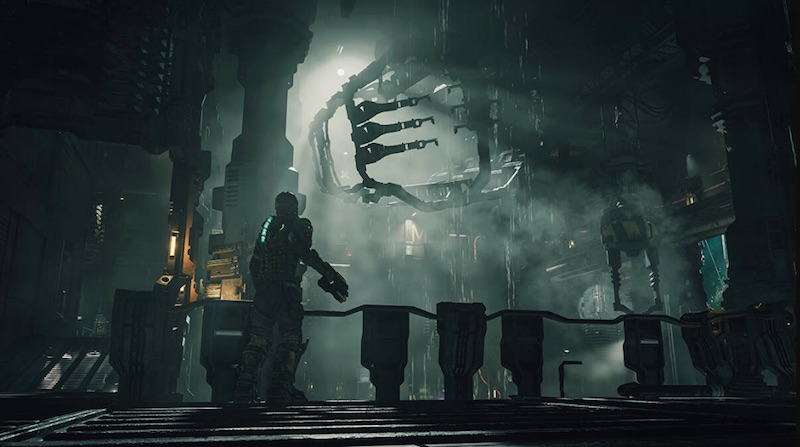 Dead Space Remake developer EA Motive has revealed more details about how the PS5 DualSense's haptic feedback and adaptive triggers have been implemented into the sci-fi survival horror title.
Speaking on the PlayStation Blog, Motive Senior Brand Manager Vincent Wang revealed that the team wanted too make every weapon feel unique to further immerse players when engaging the blood-thirsty Necromorphs.
The post gives examples for different weapons, such as the Plasma Cutter, which gives off a distinct vibration after you fire it and then the trigger pushes back up to prepare for your next shot. On the flip side, the Pulse Rifle bucks with each round as you fire off a barrage of ammo at your enemies.
Meanwhile, haptic feedback has also been implemented into movement and abilities. For example, players will feel the impact of each step from Isaac's magnetic boots during specific zero-gravity sections, while using the Kinesis and Stasis modules also offer immersive feedback.
Related Content – Sony PS5 Complete Guide – Everything Explained About PlayStation 5 For New Owners In 2023
Dead Space Remake is scheduled for release for PS5, PC and Xbox Series X/S on January 27, 2023.
[Source – PlayStation Blog]
Dead Space Remake Guides powered by PowerPyx: