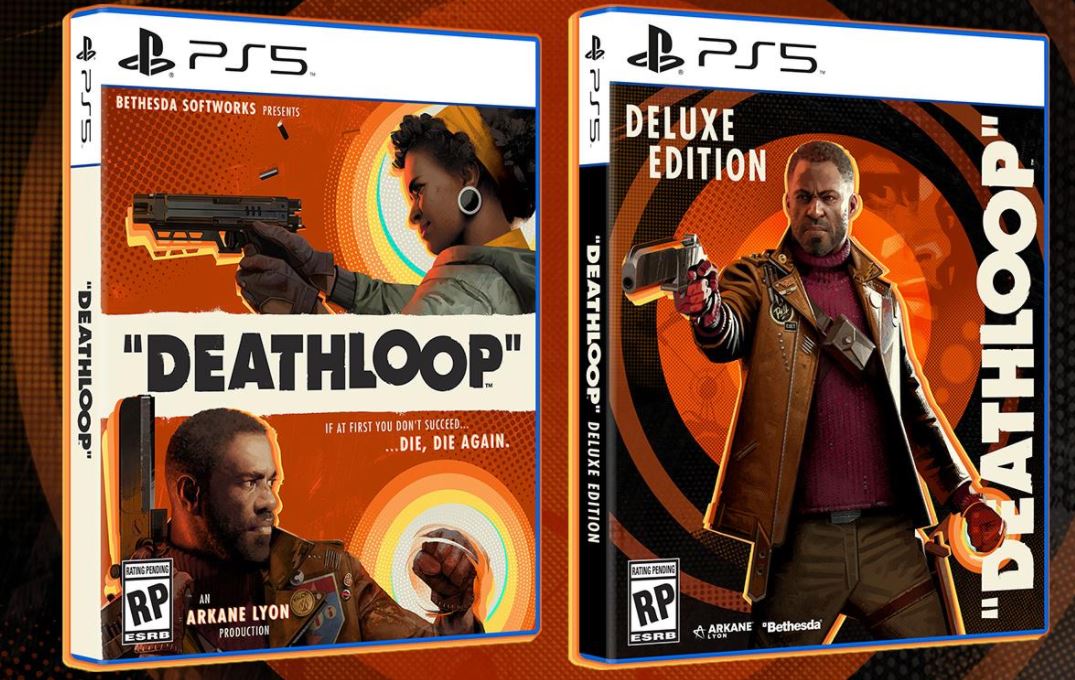 Arkane Studios has revealed the Deathloop PS5 box art for the standard edition of the game, as well as the Deluxe Edition and both of them breathe the 70s funk style of the game, which has been showcased in all of its trailers so far.
The standard edition box art feature both Juliana and Colt in the key art for the game, along with the film credits-style letting of the game's name and the tagline "If at first you don't succeed, die, die again." Meanwhile, the Deluxe Edition of the game centres on Colt and has the title of the game sprayed along the side of the box, with only the Delux Edition in the top corner, opting for a focus on the background and image rather than the art as a whole.
Either way, both of these pieces of box art look amazing and are unlike anything else available on PS5. You can read about the contents of each edition and what you can get for pre-ordering here.
Deathloop releases for PS5 on May 21, 2021.