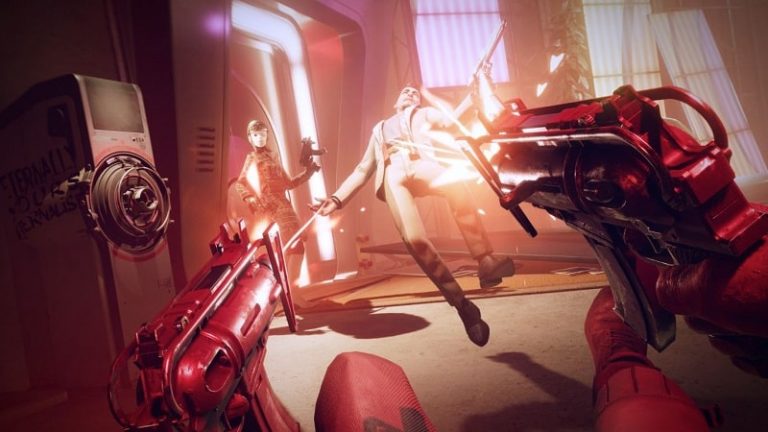 Jason Kelley, the voice actor behind Deathloop's main character, Colt, is really excited about us being able to play his new game. Having said that, spare a thought for Kelly, as he doesn't have a PS5 to actually play the game himself. Doh!
With Deathloop out today for PS5 and PC, Kelley took to Twitter to mark the occasion with the following message to gamers:
Related Content – Sony PS5 Complete Guide – A Total Resource On PlayStation 5
Deathloop was originally scheduled for release back in May but was delayed until September 14. Still, it's finally here, and you can have a gander at our full review of the game to see if it was worth the wait.
If you're not familiar with Deathloop, gamers are placed in the shoes of Colt, who finds himself washed up on the coast of Blackreef, which is stuck in a perpetual time loop. Here, its inhabitants can do anything they want, as the day simply resets.
As Colt, players have to find a way to break the loop, which can be done by assassinating eight folk known as Visionaries, whose powers can be obtained by you in an effort to escape your time-bending prison.
[Source – GamesRadar]