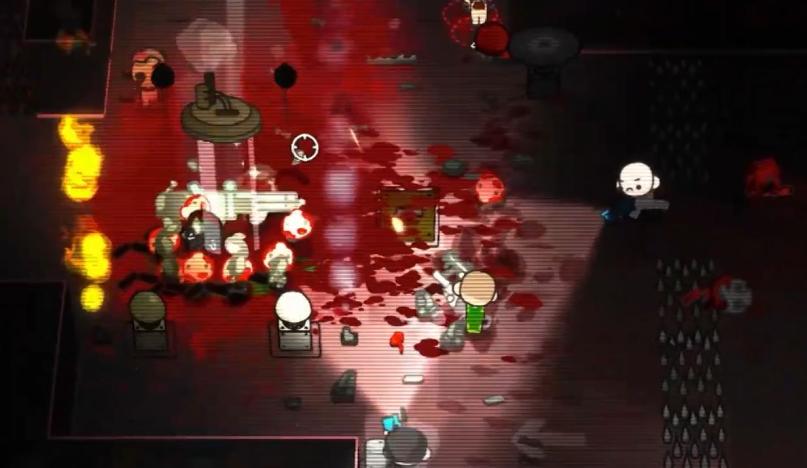 DeathRun TV, a new Roguelike shooter featuring bullet-dodging action and high-speed thrills, is on it way to PS5, PS4, PC, Nintendo Switch and Xbox Series X/S, developer Laser Dog and publisher Merge Games have announced.
Packed to the rafters with firearms, DeathRun TV take place in a 'seriously disturbed future' where fame is the name of the game. Folk will do anything to obtain it, including battling through swarms of lab-bred foes as contestants viewed by an audience that never switches off.
Likes are dished out for various actions, including vanquishing mutated creatures by blowing them to bits, to rescuing humans hooked up to insidious contraptions. If you fancy it, you can embrace your inner bloodlust and choose to kill them instead. Increasing your likability will reward you with an ever-changing lineup of mutations to choose from, while high-end tech will revive you if you die so you can keep going.
DeathRun TV also has the option for calling on some mates to help you out, with one to four player multiplayer. The game has yet to attract a release date, but we'll keep you posted.
Related Content – Sony PS5 Complete Guide – A Total Resource On PlayStation 5