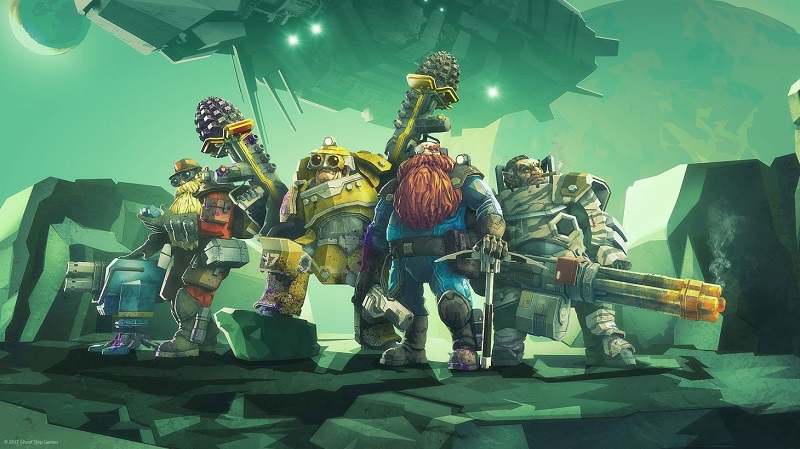 A recent age rating in Taiwan points to a PS5 and PS4 release of the popular co-op shooter Deep Rock Galactic from developer Ghost Ship Games and publisher Coffee Stain Publishing.
Deep Rock Galactic is a PvE multiplayer game where you and three other Dwarven miners dig deep into procedurally generated caves to find treasure while surviving what is potentially the most dangerous planet in the galaxy.
It's been a very popular hit on PC and Xbox, and with a game centered around online multiplayer it only makes sense that it could be finding its way onto PS5 and PS4 eventually.
Website Gematsu spotted the rating and subsequently posted the news to Twitter, and though there's been no official word from the developers yet, it's likely that an announcement is imminent with these ratings going live.
While the clock continues to tick down on 2021, it's likely that if we don't hear something soon then we could expect to see this port come in 2022.
Source – [Gematsu]