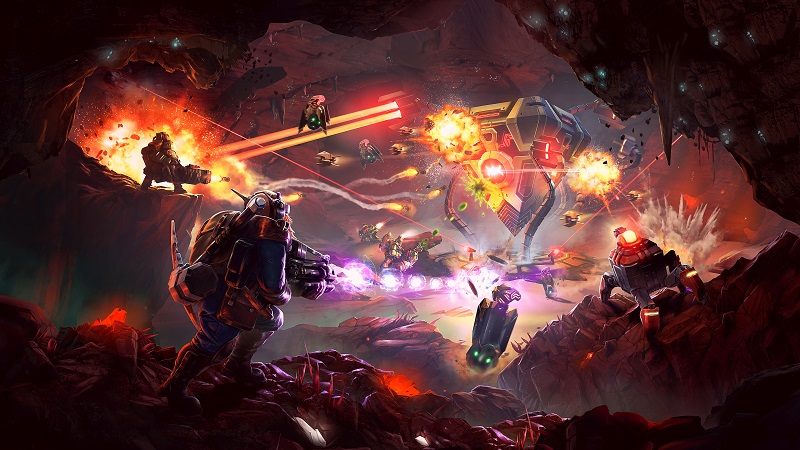 Developer Ghost Ship Games have revealed that Deep Rock Galactic will make its PlayStation debut this coming January 2022.
Deep Rock Galactic is a co-op first person shooter/mining game, where you and three other players dive into procedurally generated caves in search of fine jewels. Along the way however you'll have to deal with the local fauna, who aren't so happy to see you.
On top of the mining and shooting, Deep Rock Galactic plays with it's lighting effects to great lengths. You're in a cave, so it's understandably going to be dark. Tossing flares around not only lights your way but shows off the gorgeous looking areas you'll be in.
Deep Rock Galactic originally launched on PC and Xbox in 2020, and since then it's sold over three million copies. You can find out more about Deep Rock Galactic in our recent interview with the developer's chief executive officer. Søren Lundgaard talked to us all about how Deep Rock Galactic came about, and more importantly how it's built a supportive community of players.
"While it hasn't been the best kept secret, we are delighted to finally come clean and stop hiding our long awaited arrival onto PlayStation!" said Søren Lundgaard in a press release. "We are bringing the game to PlayStation fans at one of the most exciting time in the game's development path, and are so excited to open the doors to a whole new set of fans."
Source – [Ghost Ship Games]