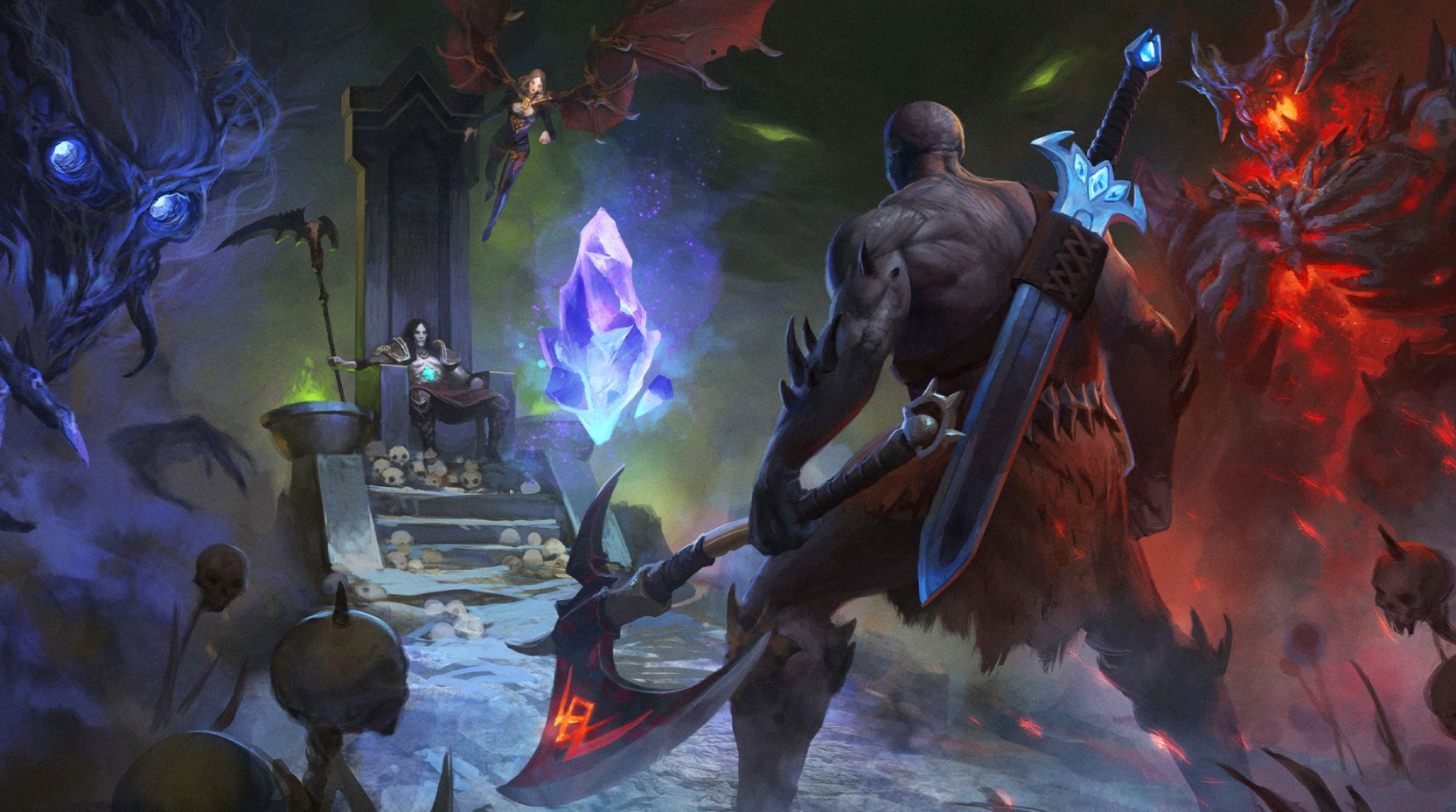 Demon Skin, a brand new 2D hack-n-slash title from developer Buka Entertainment and LUDUS Future, is coming to PS4, PC, Nintendo Switch and Xbox One in 2021.
The game is described stylistically as similar to Castlevania: Lords of Shadow and Mirror of Fate – although is closer to Deadlight in terms of progression as it's more linear than MoF – and sprinkles the action with 3D visuals.
Demon Skin sees players thrust into the Order of Wanderers in a battle against demons, which sees you hopping between realms, lobbing axes at foes and vanquishing hulking bosses. You're basically a war god in all but name, so expect to deftly parry attacks, evade sinister traps and hacking away at the chinks in your enemy's armor via an intuitive combat system.
Denis Listov, lead game designer on the project, commented:
Everyone told me that if I want to do something right, I have to learn how to do it by myself. That to create a game I'd have to master programming, animation and other stuff as well. Not to mention other development tasks that needed to be done. Sure, I could have started with something less complicated, but this game was the only thing I could think about!
Players will square off against a diverse range of enemies including skeletons, zombies, spiders, werewolves and more while getting their mitts on more than 30 different types of edged and blunt weapons. Along the way, you'll also obtain Crystal shards to buff your warrior and transform into a 'fearsome demon.'
Demon Skin is launching first for the PC in two weeks time and will arrive on consoles later in 2021.