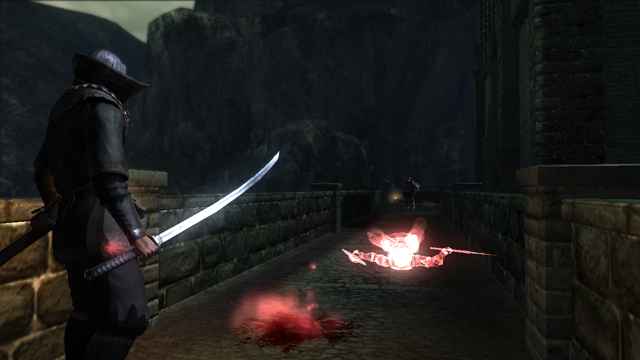 Miss playing Demon's Souls with others? Or at least seeing the myriad blood stains and white phantoms dotted throughout the world that let you know you're a part of a living, breathing community? Well, you're not the only one.
Currently underway and lasting until the 7th December, another Demon's Souls Return to Boletaria event has been organised, allowing players to join their fellow adventurers for two weeks of monster slaying and multiplayer mayhem on PS3.
Both Single and Multiplayer Encouraged
Information appertaining to the event was published on Reddit on Friday evening by Redditor Sentuh. Running for exactly two weeks from the 23rd November to the 7th December, Return to Boletaria encourages both single player exploration and online multiplayer.
"The server tendency will be fully neutral for these two weeks" explained Sentuh.
"Any and all online participation is encouraged! And even if you don't actively seek to engage in multiplayer, by simply playing the game online and leaving white phantom imprints, bloodstains, reading/writing/rating messages… or just being the occasional Old Monk boss, you will be making an impact that will help make Boletaria feel alive for all players."
To that end, there will be no level cap for the duration of the event.

Demon's Souls Return to Boletaria – Accessing the Private Server
Detailed instructions for accessing the private server (Yuvi's Haven) that hosts the event, meanwhile, was uploaded alongside the announcement post. Along with a link to the Demon's Souls Dischord server.
However, Yuvi himself has had to go about things slightly differently this time around, having been the victim of DDoS attacks following the last Return to Boletaria event.
Nevertheless, as well as helping to bring together the Demon's Souls community almost ten years after the game first launched, Yuvi's perseverance in the face of this pointless, spiteful behaviour reminds us that the internet isn't as dark and depressing as it might sometimes seem.