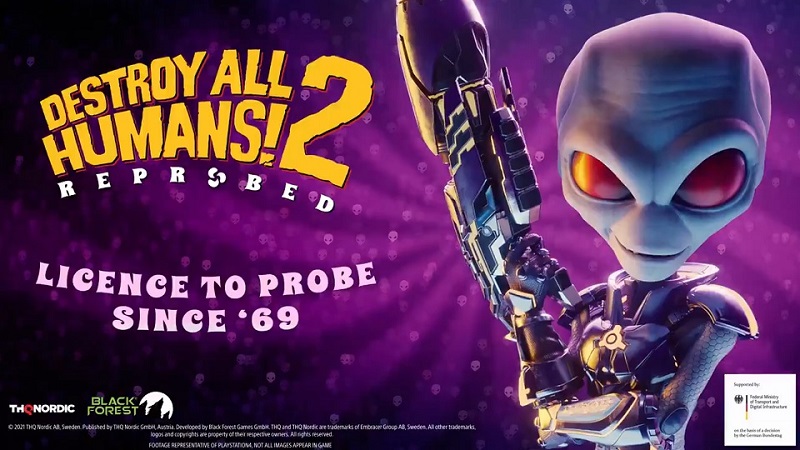 UPDATE September 14, 2021: We previously attempted to embed the tweet from the official PlayStation account which included a trailer, but it appears that Destroy All Humans! 2: Reprobed was announced early, and the tweet has since been taken down.
Destroy All Humans! and Crypto return in a sequel which had previously been teased by THQ but is now confirmed as Destroy All Humans! 2: Reporbed, coming to PS5.
Curiously, there's no mention of any other platform currently, so for now it could potentially be a PlayStation timed exclusive, but what's even more curious is the lack of any mention of PS4, indicating the franchise is moving solely to PS5.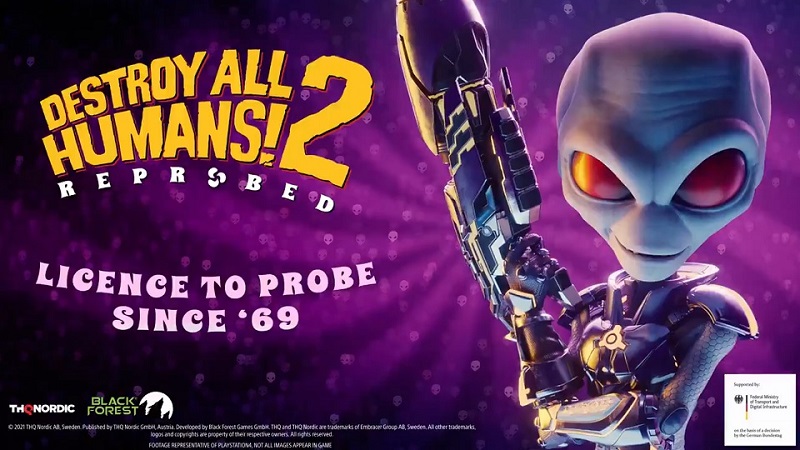 Destroy All Humans! was a franchise originally released back on the PlayStation 2, and after being remade for PS4, the franchise seems to be re-invigorated as a whole new fanbase mixed between fans of both the original and remake have come together.
The remake faced some controversy over how the developers did little to adjust many of the game's dated humour, so it will be interesting if we see the same thing happen hear, as both the original games can be classed under games that didn't age well when it comes to their content and many of the interactions you have with the people of Earth.
Source – [Twitter]