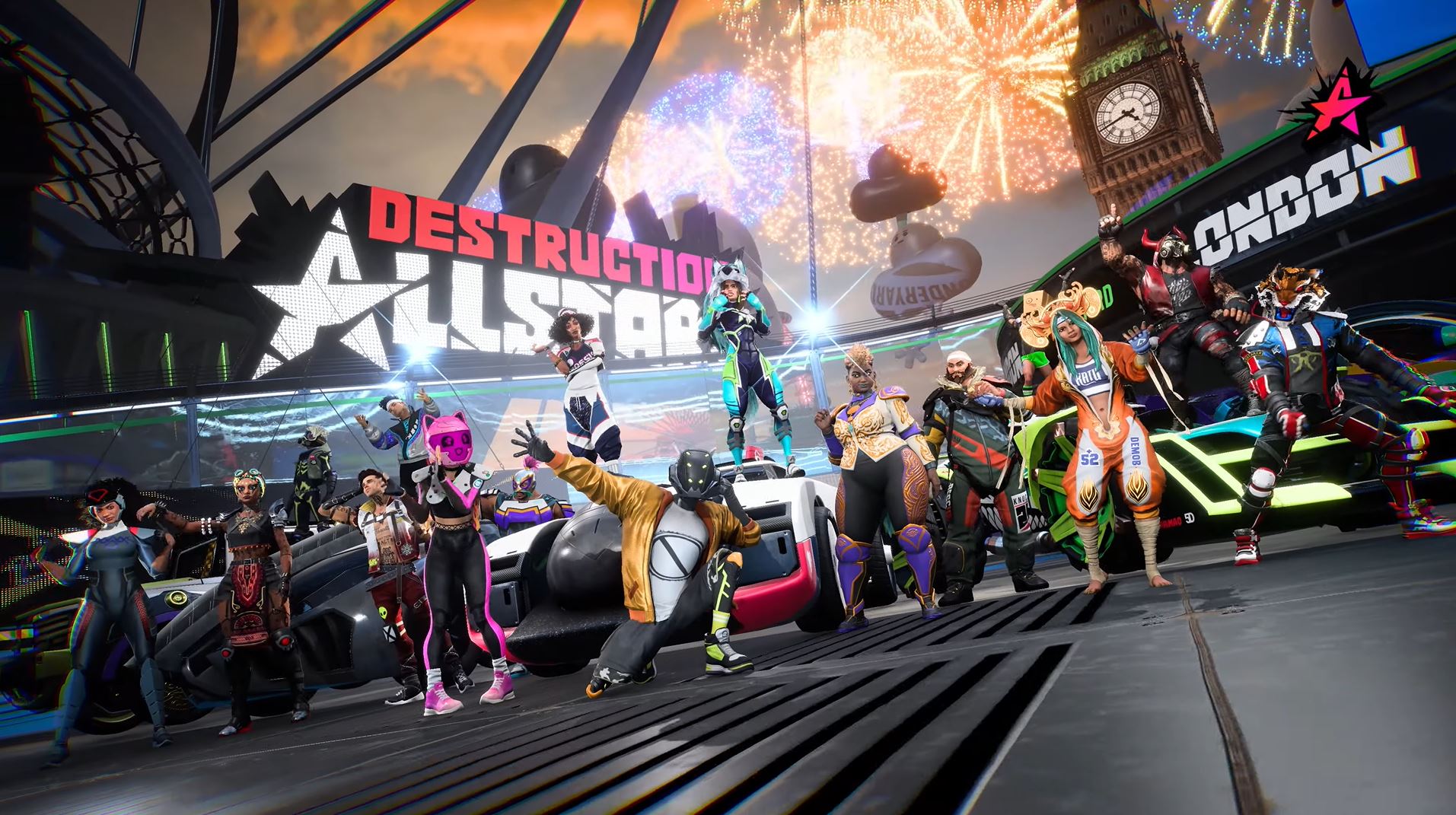 The first Destruction AllStars gameplay trailer has debuted for the multiplayer PS5 game and it details the different fame modes we can expect to play.
In a post on the PlayStation Blog each of the new modes are detailed as follows:
Mayhem – Mayhem is a classic deathmatch, playable alone or with teams, with the goal being to destroy and wreck as many opponents as possible.
Carnado – This mode is also playable in solo or teams but is focused around risk and reward. Gears will be earned by damaging or wrecking competitors. You can then sacrifice your car by driving into the Carnado for more points.
Stockpile – Stockpile is Lucid Games' take on capture and control. You collect gears by destroying opponents and then pick those up on foot to score in a bank.
Gridfall – This mode has 16 AllStars entering the arena and only one emerging victorious. This is all about skill and being the last AllStar standing.
Training -Training allows you to complete the tutorial and practice out any of the AllStars.
Challenge Series – The Genesis "One Small Step" challenge series will offer exclusive Character and player cosmetics through a selection of events against the A.I.
When it comes to rewards, the wardrobe of cosmetics here will expand over time and levelling up in multiplayer, completing the challenge series, and more will earn you AllStar coins, which you can spend on outfits, colors, emotes, and more. You can watch the latest Destruction AllStars gameplay on PS5 below:
Destruction AllStars releases in February 2021 for PS5 and it will be available on PlayStation Plus.
Source – [PlayStation Blog]