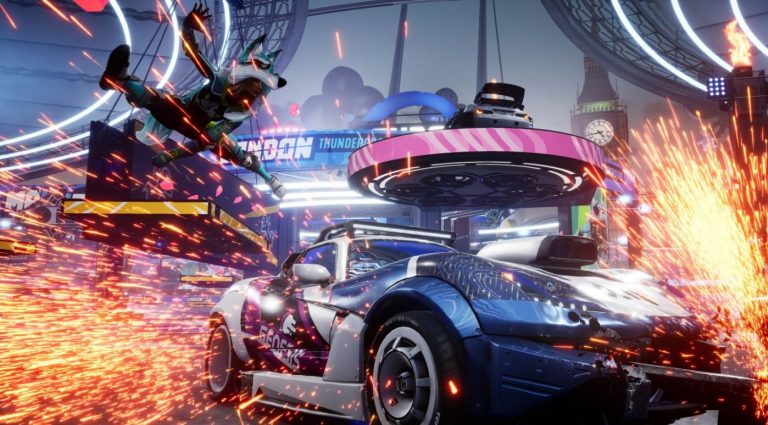 Lucid Games has unwrapped the Destruction AllStars update 2.5.0 patch notes for your viewing pleasure, which comes with a variety of bug fixes and other improvements for the PS5-exclusive racer.
Related Content – Sony PS5 Complete Guide – A Total Resource On PlayStation 5
---
AI

Fixed – Bots on Las Vegas Crash Bowl may get temporarily stuck in the Carnado after banking. (Carnado too strong, plz nerf)

Crashes

Fixed – Multiplayer – In rare instances, all players in the lobby crashed on transition from Character Select.

Design

Additional voice lines added in Story Modes.

Story Mode – The delivery point debris will be visually floating above the ground.

Multiplayer – Fixed – Players are being placed into teams in the Live game in 16 player solo modes

Networking

Shop – Catalogues are not appearing in the defined order

Multiplayer – Fixed – One or more users might be removed from the matchmaking queue.

Shop

Shop – Missing Items – Missing Daily Discounts and Story Mode after game settings update.

UI

Character Select – Selecting a character at the last second causes the UI to be on screen during the rest of the match.

Practice – Info prompt mentions double jump before mentioning an on foot breaker.

VFX

Boxtop – the glow produced by Boxtop's Breaker parcels lingers for too long after they've been destroyed.
[Source – Reddit]