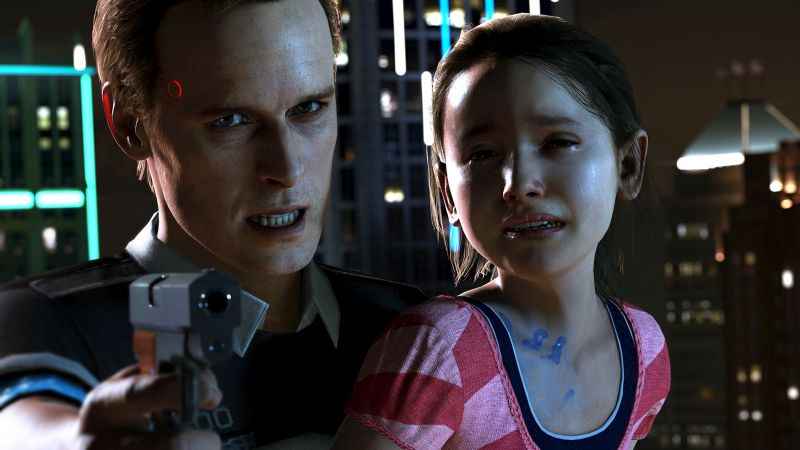 Quantic Dream's Detroit Become Human has attracted fresh criticism surrounding its depiction of domestic abuse against a child.
Speaking to the Mail on Sunday, Childline Founder Dame Esther Rantzen commented: "Violence against children is not entertainment. It's not a game."
"It's a real nightmare for thousands of children who have to live through these kinds of scenarios. The makers of this game should be thoroughly ashamed. I think it's perverse. Who thinks beating a child is entertainment?"
Detroit Become Human violence raises eyebrows
Rantzen's comments refer specifically to a scene in Detroit where players, as android Kara, witness a father seemingly beat his daughter, Alice, with a belt.
While the scene has a number of possible outcomes — including one where Kara escapes with the child — players can fail the sequence at the cost of the child's life.
The footage was showcased during Sony's Paris Games Week Media Showcase in late October. However, Beyond wasn't the only game to attract unwanted attention.
Footage of The Last of Us Part 2 was also criticised for its heavy violence, prompting Sony to defend the title.
Sony confirmed that the Detroit Become Human release date is set for Q2 2018. The game features multiple playable characters and a story that branches into multiple paths depending on your choices.
Directed by David Cage, the title is based on the Kara tech demo seen in early 2012 for the PS3. Cage took two years to write the screenplay for Detroit.
Source: The Sun