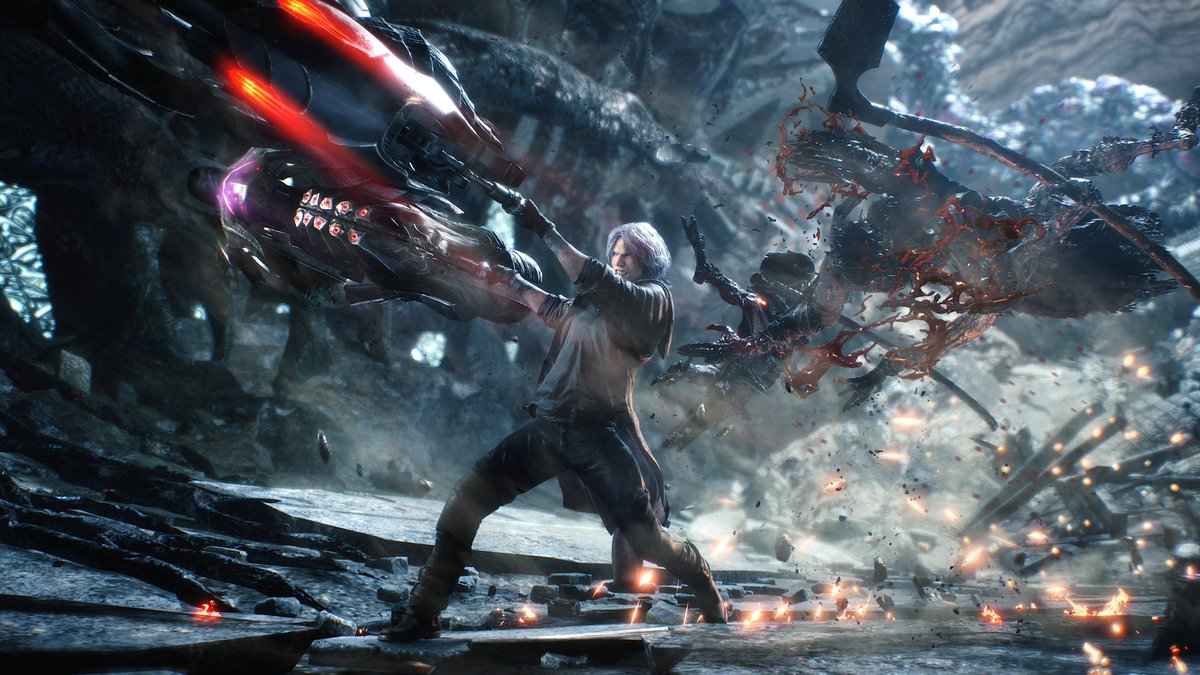 Alongside the single-player campaign, Devil May Cry 5 will have a multiplayer mode. According to the official description of the Deluxe Edition, online play will cater for two or three players.
Devil May Cry 5 Multiplayer: Online Play Confirmed
There's not much more to go on, but as there's three playable characters we'd presume this will be a co-op mode of some sort. Meanwhile, it's been revealed that the Devil May Cry 5 Deluxe Edition contains a variety of extra goodies.
These include:
Check out the section where it says "Network Players" below.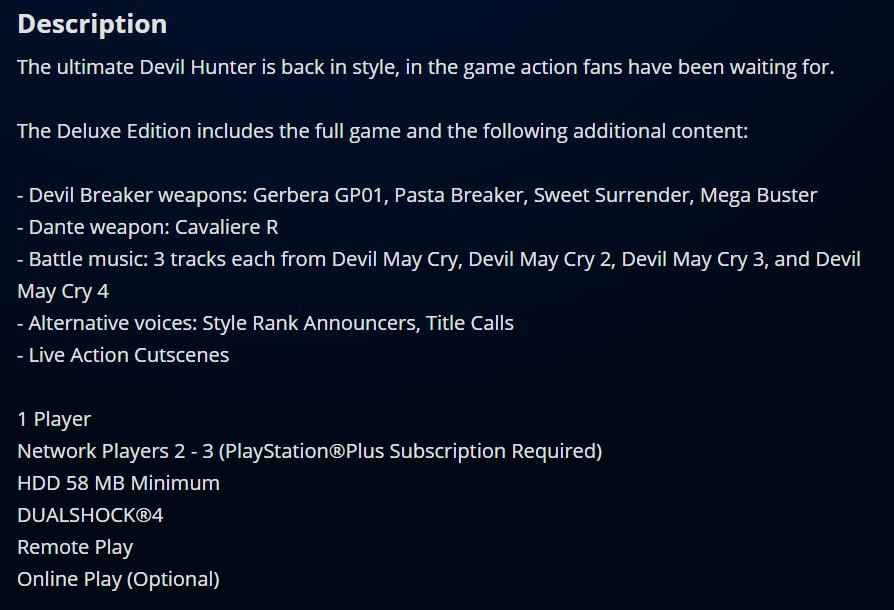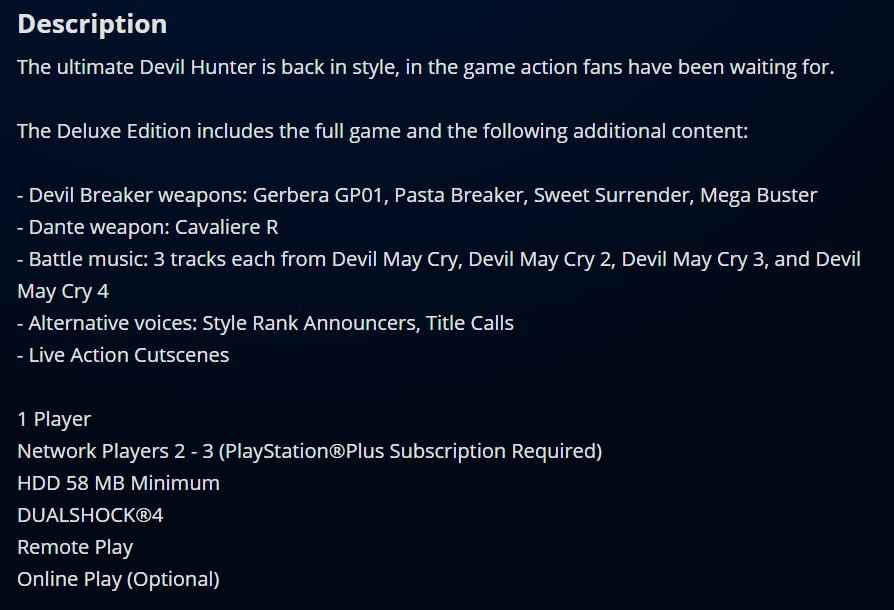 At the Tokyo Game Show this week, Capcom also revealed a new trailer showing off Dante the demon hunters sweet moves.
The Devil May Cry 5 release date has been confirmed for March 8, 2019.