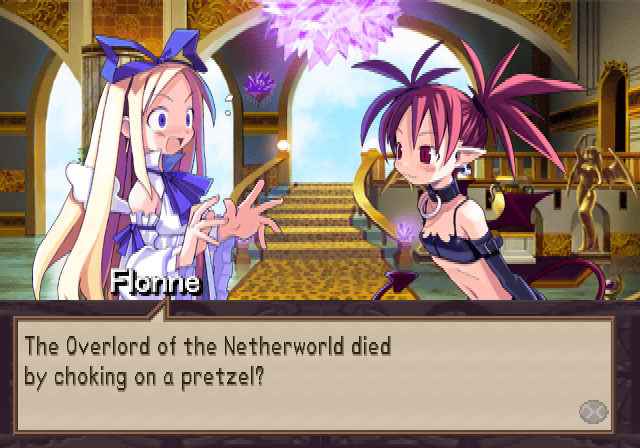 A Disgaea Hour of Darkness Remake will launch in Spring 2018. Confirmed via a Nippon Ichi stream earlier today, where the Japanese developer also revealed a brand new IP, the game will receive a full HD makeover.
Though no platforms have been confirmed, it seems very likely it will be available for PS4 as the current game is playable on PS2.
Disgaea Hour of Darkness is a tactical anime role-playing game where players use spells and skill to attacked enemies. The game features ton of customization opens and a dynamic battle system allowing you to switch between four characters.
The last game in the Disgaea series was Disgaea 5: Alliance of Vengeance, which launched on PS4 in 2015. Other games in the series include: Disgaea D2: A Brighter Darkness, Disgaea 4: A Promise Unforgotten and Disgaea 3: Absence of Justice. As these four previous games have appeared on PlayStation platforms, we presume the remake of the original game in the series will make it to PlayStation. Stay tuned for more details on the Disgaea Hour of Darkness Remake!
During the stream, Nippon Ichi also announced a new video game called The Liar Princess and the Blind Prince. Famitsu have the first gameplay trailer, though a release date and platforms are still to be confirmed.
Source: LiveStream