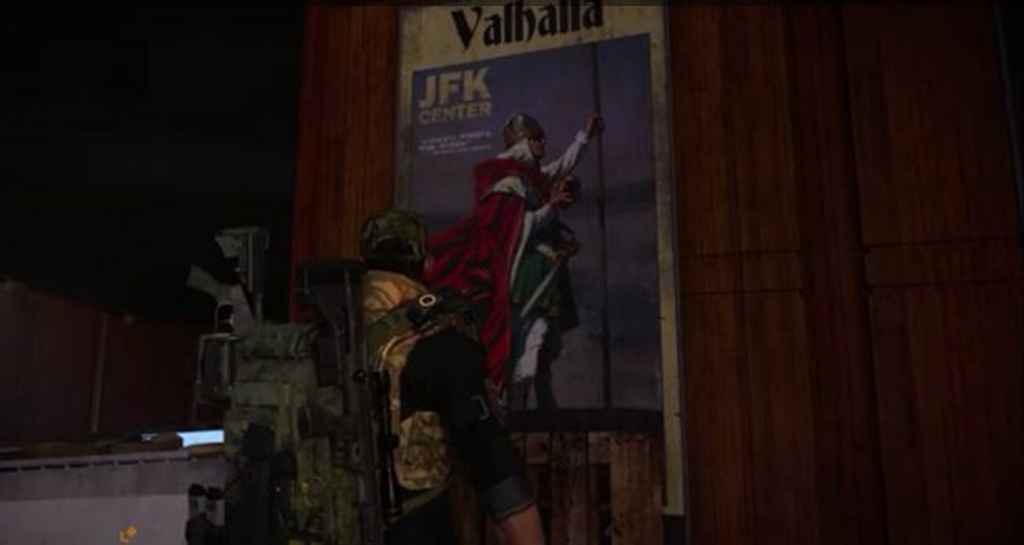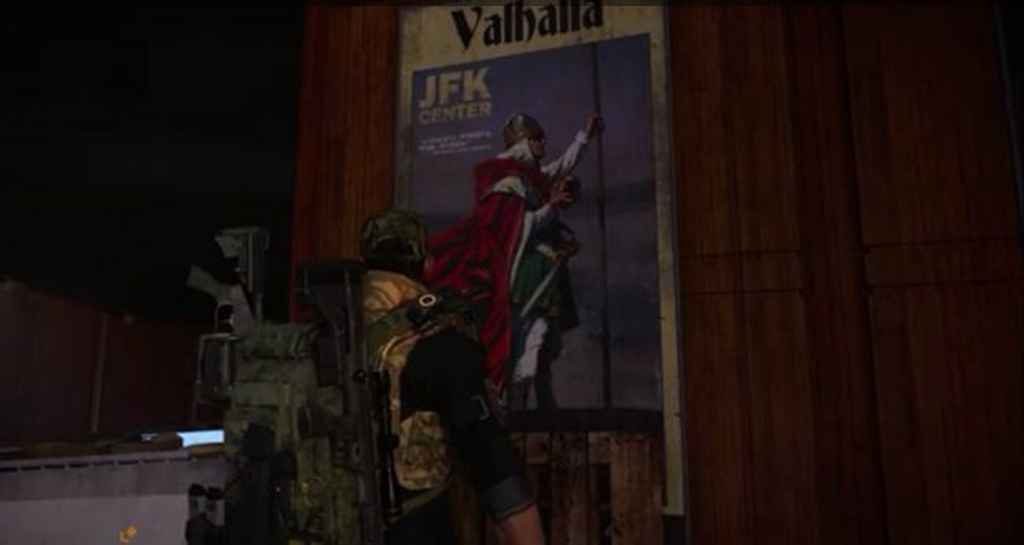 A rather interesting Easter egg has been spotted in Tom Clancy's The Division 2, which has set the tongues of Assassin's Creed fans everywhere a-wagging.
The Easter egg in question comes in the form of a seemingly innocuous poster, on the front of which stands a warrior/deity, clad in Viking garb, holding what would appear to be an Apple of Eden – the mysterious artefact that lies at the very heart of the series.
Above the figure can be clearly seen the word "Valhalla", the Hall of the Slain where warriors who fall in combat are sent upon death in Norse mythology. Leading some to speculate that the next mainline Assassin's Creed game will be set in the Viking period.
The Division 2 Easter Egg – Take it With a Pinch of Salt
While the poster itself – when taken together with certain bits of AC lore that claim the Golden Apples of Norse mythology are actually the Apples of Eden, and the fact that Scandinavia is one of the few places that hasn't yet hosted an Assassin's Creed game – makes for a reasonably compelling case, it's probably best to take it with a pinch of salt for now.
For one thing, God of War has established itself as one of the best video games ever made over the past twelve months, so it would be a bold move indeed on Ubisoft's part to opt for a similar setting.
Comparisons would inevitably be drawn between the two and, unless Ubisoft absolutely smashed it out of the park, we have to assume God of War would come out on top. Moreover, with the previous two games having been set in 1st century BCE Egypt and Classical Greece, ancient Rome would arguably make more sense.
Whatever happens, given that Ubisoft is still in the process of developing and releasing Assassin's Creed Odyssey's various DLC offerings, it's likely we'll be waiting a long time for any kind of official confirmation.
Source: GamesRadar – Image Credit: Assassin's Creed Fandom Wiki