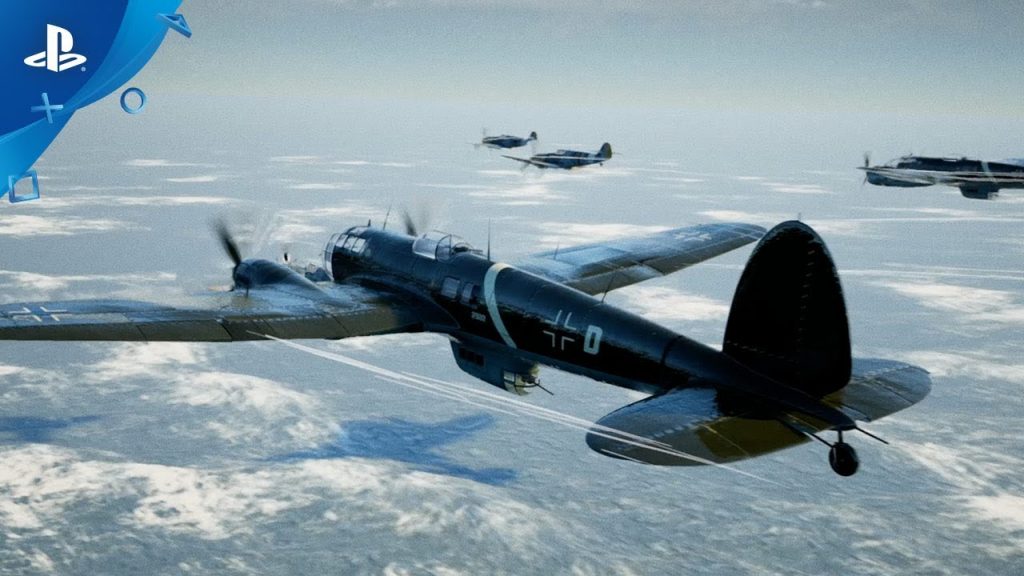 Iggymob has confirmed that Dogfighter: World War 2 will launch for PlayStation 4 this fall, following a launch in Japan and Southeast Asia in June. The game gives you the chance to hop into the cockpit of a number of iconic World War II fighter aircraft, including the Spitfire, BF-109, Mustang, Zero, and more as you take to the skies in massive air battles.
Dogfighter: World War 2 PS4 Release
Dogfighter: World War 2 includes battles for up to 40 players, and your task is simple: battle against competing players and survive until you're the last plane still airborne. All planes are fully customisable with different skins, decals, and items, and there are also historical scenarios for added realism to take part in.
Check out a trailer for Dogfighter: World War 2 below.
The PS4 already has a free-to-play World War II dogfighter in the shape of Gaijin Entertainment's War Thunder, although from the look of things, Dogfighter: World War 2 offers more of an arcade gameplay experience.
Dogfighter: World War 2 is a battle royal based on World War 2 with stylish directing that no one has experienced! Dogfighter: World War 2 makes you the pilot of warplanes that were used in World War II while fighting to be the final survivor out of 40 players in battle royale.
From the look of the trailer, there's more to the game than simply blasting other planes out of the sky. We're given glimpses of bomber formations during the footage, so it looks like players will have to escort B-17s to their target, and there's also specific targets to destroy too, such as zeppelins and enemy gun battery installations.
Dogfighter: World War 2 has yet to receive a concrete release date, but we'll be sure to keep you in the loop.
I'm a massive WWII aircraft buff, so this is definitely on my radar; War Thunder was probably my most played PS4 game for a good couple of years after it came out