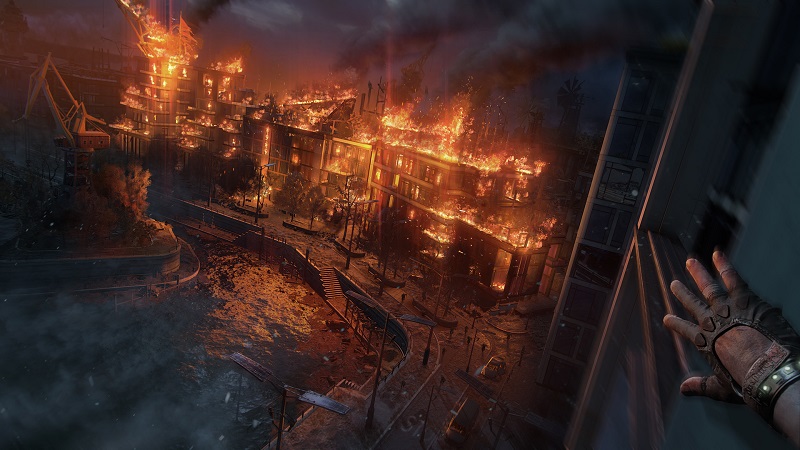 During the Dying Light 2 May 2021 presentation, we were given some of the first real details of Dying Light 2's story. For a start, we know that Dying Light 2 is set 20 years after the events chronicled in the first game. Because of this, the developer confirmed that you don't need to have played the first Dying Light to play its sequel.
You can catch the new Dying Light 2 May 2021 gameplay trailer below:
Described as the 'Modern Dark Ages', Dying Light 2 envisions the rise of a new civilization from the ashes of the zombie apocalypse where humans struggle for survival in a bid to stay alive in the face of infected threat.
Further afield we also discovered that the name of the main protagonist is Aiden Caldwell, a hero that must unravel the mysteries of his past and choose where his loyalties lie in the city of Villedor, where during the day human factions control day to day life, but at night, the fearsome infected manifest themselves and stalk the streets.
Elsewhere the Night Runners are a special faction of veteran survivors that, as per their moniker, do their work at night as they attempt to overthrow the autocratic factions that have an iron grip on the city. Ultimately though, it's up to the player which side they through their lot in with and it's this sort of choice which looks set to separate the sequel from its predecessor.
Gameplay-wise, players who venture our at night will find greater rewards and of course greater threats, as the various creatures and monsters of the night are far more numerous and also much more challenging. Fans of Dying Light will also be enthused to see that the parkour traversal and combat from the first game returns, in addition to in-depth progression and crafting systems to boot.
Finally, Dying Light 2 will also support up to 4 players in online co-op play too.
Dying Light 2 is set to release later on December 7, 2021 for PS4 and PS5.