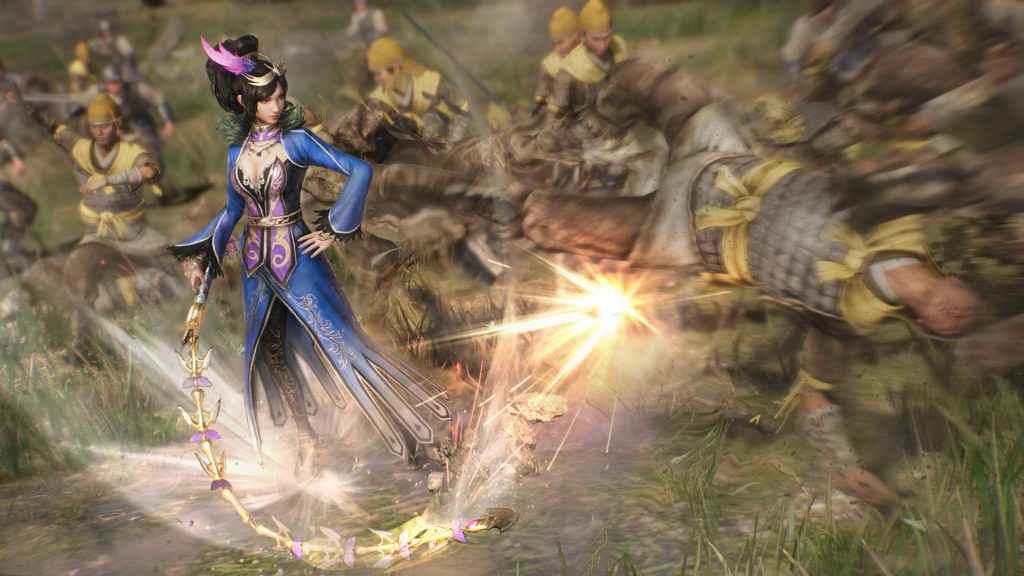 In a Koei Tecmo live stream for Dynasty Warriors 9 in Japan, the publisher revealed some new information on the Dynasty Warriors 9 DLC characters.
PlayStation Lifestyle were earwigging on the conversation and caught win of the paid DLC characters that will be available in Dynasty Warriors 9 post-launch.
The cost of each of the Dynasty Warriors 9 DLC packs is unknown for the US and Europe, though they did reveal the price in Yen, which ranges from 800 Yen for the customization pack to 2,400 Yen for the additional scenario pack.
Dynasty Warriors 9 Scenario Pack
This DLC will include four playable NPC characters, which will have their own actions, event and scenario. They're confirmed as: Xiahouji, Dong Bai, Hua Xiong, Yuan Shu.
Dynasty Warriors 9 Weapon Pack
Players will get three new weapon types and three top-level weapon models (each with new actions).
Dynasty Warriors 9 Hideaway House Customization Pack
As well as 10 new furniture models to decorate your house, they'll be a new scenario allowing you to obtain new items and five modes to chance the exterior and interior of your house.
Dynasty Warriors 9 Season Pass
In Japan, a season pass was also announced, which gives players access to all of these DLC packs. Via the Digital Deluxe Edition, players will receive the game, the Season Pass and three exclusive weapons.
The Dynasty Warriors 9 release date is currently confirmed for February 13 on PS4, Xbox One and PC.