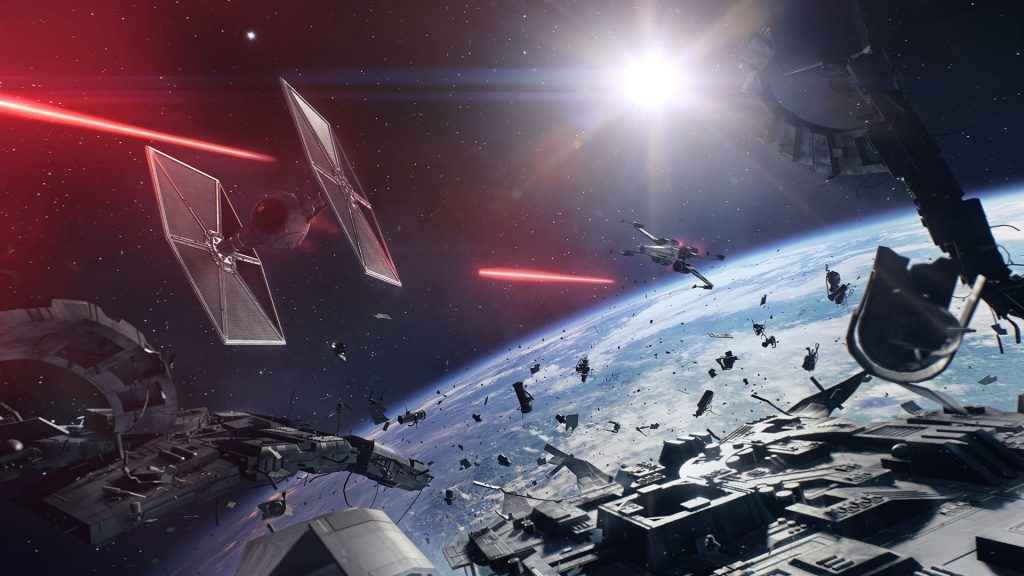 Having announced the addition of Clone Wars-themed content at E3 a few weeks back, EA DICE has now provided fans with a comprehensive roadmap detailing everything they can expect from Star Wars Battlefront 2 between now and the end of the year.
This very month, DICE will introduce a new four vs. four PvP mode focussed on hero ship battles in which "players will spawn as one of the available Hero Starfighters on their respective sides", taking control of a standard "fighter, bomber, or interceptor if and when they're defeated, with the ultimate goal of destroying all four of the enemy team's hero ships. July will also see a number of general gameplay improvements, including the ability to turn lightsabres on and off on command.
Then, in August, Clone Trooper appearances will finally be added to the game, along with new emotes and victory poses which can be purchased using Star Wars Battlefront 2 credits or crystals.
Plenty more to come from Star Wars Battlefront 2 in 2018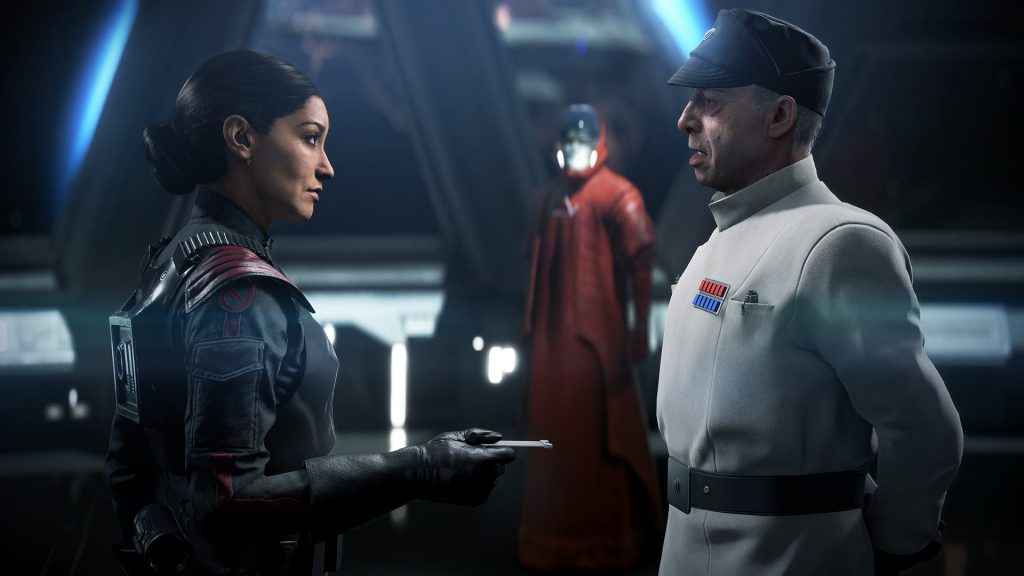 Plans for the game are slightly vaguer for the rest of the year, with EA providing only rough release windows for future content drops rather than exact dates at this stage.
What we do know, however, is that DICE will be introducing fan favourites Obi-Wan Kenobi and General Grievous to the ever-expanding list of hero characters this Autumn, along with a new large-scale, non-linear game mode "where players battle for control of objectives around the map"; improvements to the squad system; and various additional clone trooper and hero appearances.
Lastly, Anakin Skywalker and Count Dooku are scheduled to arrive this winter, accompanied by a brand-new location, Geonosis, and another raft of Clone Trooper and Hero character appearances.
DICE will also be looking to make improvements to matchmaking, daily challenges, map rotation, and balancing, as well as fixing various bugs, over the forthcoming months, too. These efforts, combined with the almost immediate decision to scrap the game's extremely controversial loot boxes, might go some way to restoring Star Wars Battlefront 2 and DICE's severely damaged reputations.