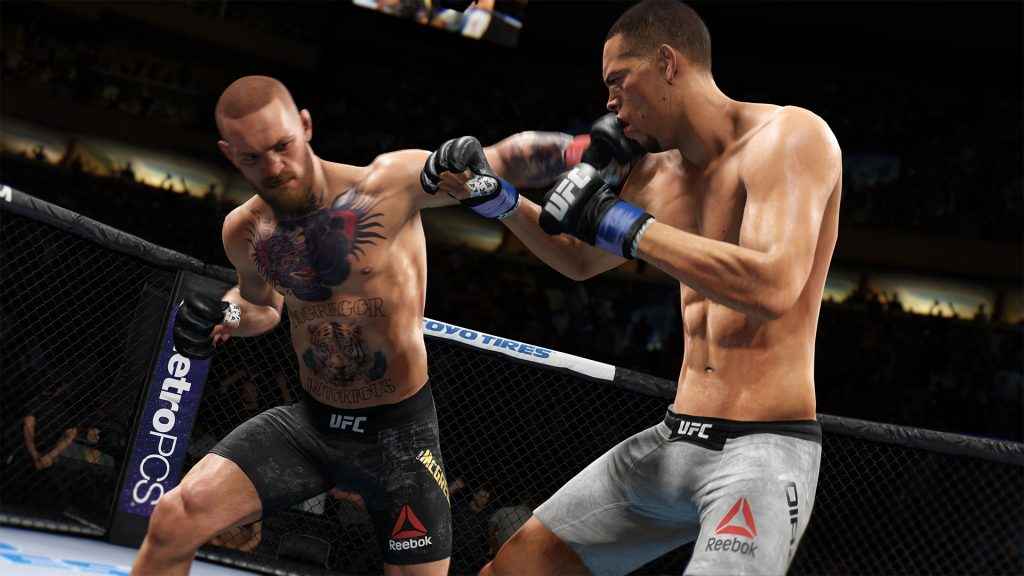 If you're a fan of the Ultimate Fighting Championship and fancy cracking some skulls this weekend, then you're in for a treat. EA Sports UFC 3 will be free to play all weekend on PS4 and Xbox One.
The free trial for EA Sports UFC 3 is available right now until April 9 at 6pm BST. That means you've got a good couple of days to enter the Octagon and try before you buy.
The free EA Sports UFC 3 trial coincides with the UFC 223, a mixed martial art event that's taking place in Brooklyn, New York on Saturday. The event has already been shrouded in controversy after Conor McGregor, who isn't even taking part, was arrested after allegedly being involved in an assault on the UFC 223 bus.
Though McGregor isn't at this event, you can play as him in EA Sports UFC. Alongside the likes of Demetrious Johnson, Anderson Silva, and Joanna Jędrzejczyk, you'll be able to test out the G.O.A.T career mode and fight online against players from around the world.
The EA Sports UFC 3 trial ends on Monday, April 9. Check out the EA Sports UFC 3 review.