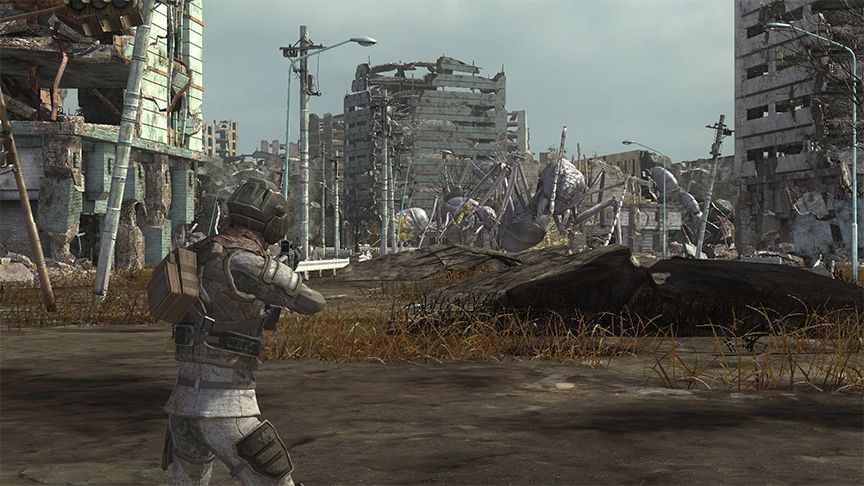 Earth Defense Force 6 has been confirmed for a 2021 release by D3 Publisher and Sandlot, and while platforms have not been confirmed, we're almost certainly getting a PS4/PS5 release.
Earth Defense Force 6 Confirmed
Earth Defense Force 6 takes place several years after the events of its predecessor, and the creators are claiming it will offer the 'greatest sense of despair and excitement in the series yet.'
Things aren't looking too peachy though, as after two years of war, around 90 percent of the population was lost resulting in the near total collapse of the societal system and civilisation.
Here's the full blurb on the story and setting:
2024. Humanity won the war against the unknown invaders that had lasted two years. The Primers left and silence returned to the Earth. However, the total human population was reduced to 10 percent. Civilization was on the verge of collapse. And those who survived continued to work hard towards reconstruction…

Three years later, in 2027. Humanity faced another major problem. Many of the aliens (Colonists) that the Primers had deployed into battle were left behind on Earth.

The Colonists formed groups and occupied cities to survive. They have settled on Earth. Humanity and the aliens frequently collided. And through repeated quarrels, both sides faced damages. The two races living on Earth grew tired of each other…
Earth Defense Force 5 was released for the PS4 back in December 2017 in Japan and arrived the following year in the US and UK. The game was later ported to PC in 2019.
Source: Gematsu