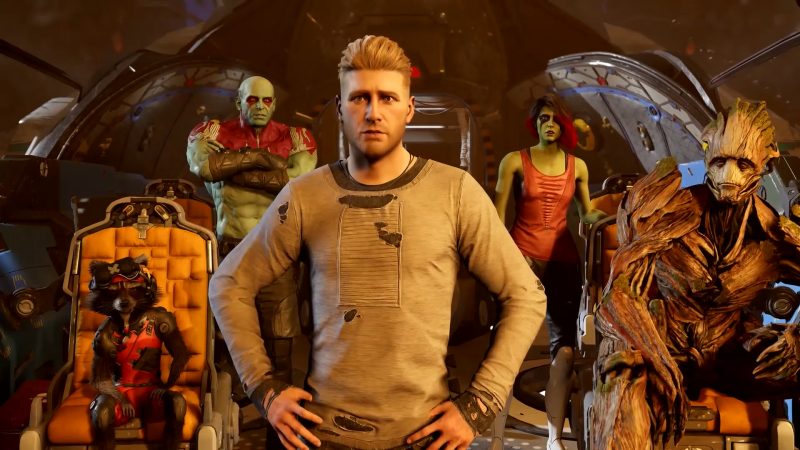 Eidos Montreal's split from Square Enix seemingly has another loose end left to be tied up, as the developer announced on Friday it would be removing services offered to Square Enix Members from Marvel's Guardians Of The Galaxy.
What this means is mainly a couple of things. Firstly, that the deluxe edition of the game will no longer be available to purchase after February 21, 2023, though anyone who has already purchased it or does so before that date will forever have access to it in its entirety.
It will however remain in retail stores in the physical version after that date, until stock has been depleted. For that, you'll have to check with your local stores.
However you won't be getting the bonus 25 Square Enix Members reward points with a physical copy after February 21, so purchase at your own risk.
The War-Lord outfit currently available through the main menu and offered to players who linked their Square Enix Members account will no longer be unlockable just through the menu.
Players will just have to find it in Chapter 13 by doing a little exploration, so its not being removed from the game.
Otherwise, everything else is staying the same. Glad to see no real major changes are being made, other than the de-listing of the deluxe edition on digital storefronts.
Source – [Eidos Montreal]