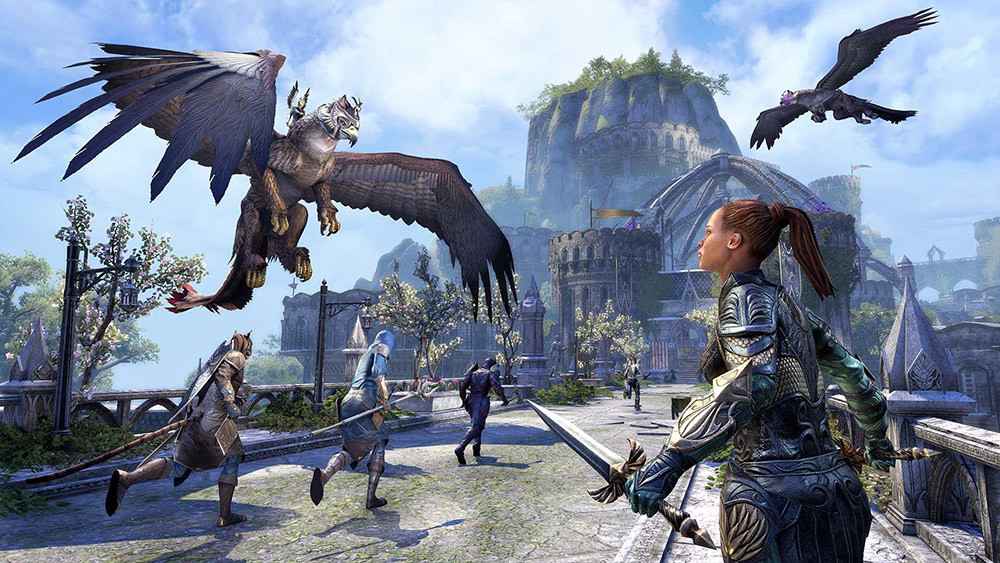 The MMORPG, The Elder Scrolls Online has had their next expansion leaked. Some data miners have uncovered that the game's next expansion will take place in Elsweyr. Game Watcher was the first to pick up on this from the Elder Scrolls Online forums. The expansion will add the Necromancer as a new playable class, alongside adding dragons as an enemy type.
The thread reads as follows:
Venture to the land of the Khajiit in The Elder Scrolls Online: Elsweyr, our newest chapter, an epic story in an all-new zone. Face dread creatures from the past—Dragons!—and discover the dark skills of a new character class, the Necromancer, as you join with new friends and old enemies to save Elsweyr from war and devastation.

ESO reaches new heights of storytelling with a war against the Dragons that unfolds and builds over four quarterly releases to an unexpected climax.
It is not known when this expansion will launch.
The Elder Scrolls Online Expansion – 2019
The latest expansion for The Elder Scrolls Online was Summerset which launched last Summer. This allowed you to return to the High Elves' homeland and fight new enemies. The gameplay trailer for the expansion can be found below.
Are you excited to explore Elsweyr and fight dragons?