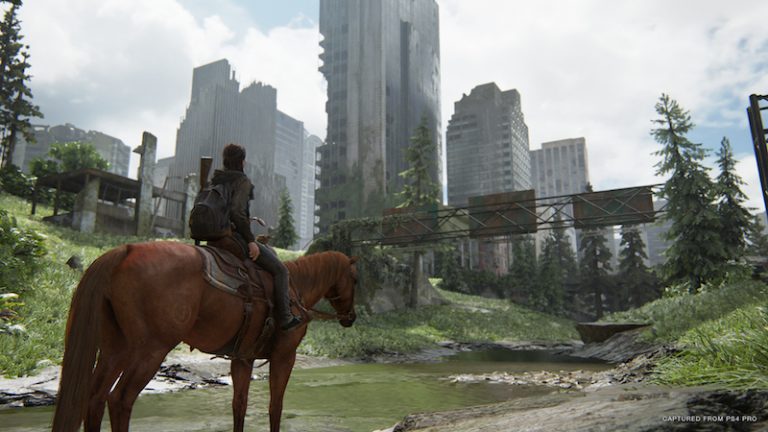 Bruce and Karen Klein, an elderly couple who decided to get into video games with a PS4 Pro and a copy of The Last of Us Part 2, found themselves struggling with Naughty Dog's seminal sequel and therefore decided to take to Craigslist to get some advice. The best bit? They got the answers they were looking for.
As revealed in an interview with Kotaku, the couple were impressed by the game's realism, but found it hard to deuce where gameplay and cutscenes began during the opening segments of The Last of Us Part 2.
Bruce described the couple's issues during the part where you have to find Ellie's jacket, with Karen later recalling the problems they faced when making it to Seattle.
We had no idea what you're supposed to do and [we were] looking for the little circles with the triangle in it. [Ellie] stayed in that room for a day and a half.
"Bruce would say to me, 'get her off the horse, get her off the horse! And then I would get off, but there's a triangle [prompt], so I'd get right back on the horse.
Having reached a stumbling block, Karen took to Craigslist, although initial responses simply suggested the pair find a game "more appropriate for beginners." The post later found itself on the r/PS4 subreddit, where it was snapped by user One_Eyed-Man.
The way it was written and [the] words they used [like] 'We want to enjoy this diversion'; 'Need a person who knows the game and how to work the controller') sounded exactly what my grandparents would write if they needed a tutor for a new piece of technology. It was ridiculously cute and life-affirming and made me think, 'that's how I want to be when I'm that age.
Fortunately, Bruce and Karen found a tutor in the shape of 21-year-old Jesse, aka Redactor WeekendFeel, who offered in-person sessions that lasted between two-four hours — after confirming he was vaccinated against COVID-19, naturally.
Since then, the couple, who have been married for 51 years, have put The Last of Us Part 2 on the back burner, moving on to titles such as Detroit: Become Human, Destroy All Humans, and Grand Theft Auto 5.
Now, if that story doesn't make your Friday, then quite frankly, what will?