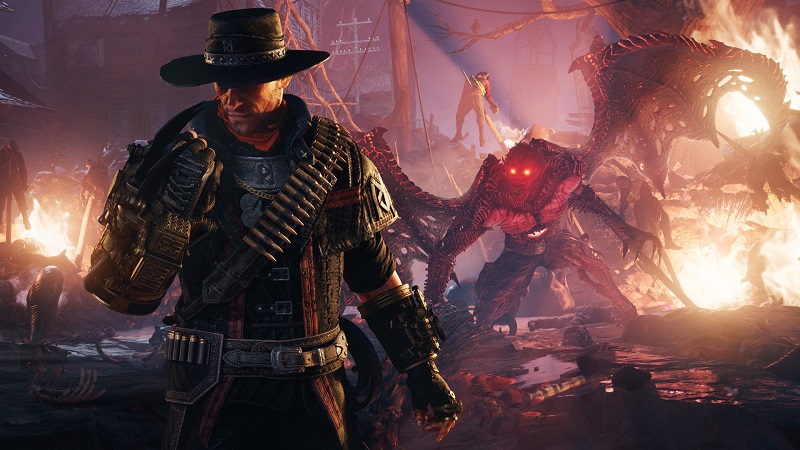 Evil West is a new third person action game from developer Flying Wild Hog, and it'll be coming to PS5 and PS4 sometime in 2022.
The game was officially revealed during The Game Awards 2021, with a jam-packed trailer full of hell's worst demons being blown to bits. Evil West will take players through different western locations, each of them full of demons for you to blow the heads off of.
You can check out the reveal trailer for Evil West coming to PS5 and PS4 in 2022 for yourself, here:
There's not really much else we know about Evil West besides this trailer, but even without a supply of specific details we can at least see some things to infer. It looks like the game could have an array of unique weaponry, putting an emphasis on strong gunplay.
It's also got a really impressive visual style, so it will be interesting to see what kind of graphical features we can expect on PS5.
Source – [YouTube]