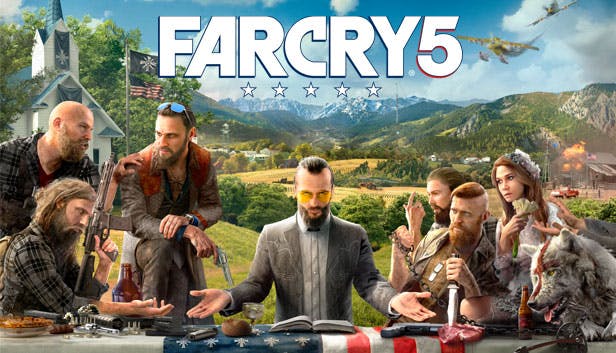 Far Cry 5 launched in early 2018 on PlayStation 4, PC, and Xbox One, and performed rather quite well. Very well, in fact, as Ubisoft has now confirmed that the game is the best-selling title in its portfolio on the current generation of consoles. Blimey!
Far Cry 5 Drives Sales For Ubisoft On PS4 and Xbox One
Speaking during the company's earnings call earlier this week, the French publishing giant revealed succinctly that Far Cry 5 achieved the "best units selling Ubisoft game on current gen." That's certainly a big achievement, considering the current crop of hardware has seen a number of popular titles from Ubisoft, including Far Cry 4, For Honor, The Division, Assassin's Creed Origins, and Assassin's Creed Odyssey.
Evidently, sequels still sell. A lot.
Far Cry 5 hit the ground running following its March 2018 release, becoming the fastest-selling entry in the open-world franchise to date and raking in a whopping $310 million in sales during its first week alone. Ubisoft continued to support Far Cry 5 post-launch, with a series of self-contained adventures rolling out vi a Season Pass, not to mention a spruced up version of the critically acclaimed Far Cry 3.
Unsurprisingly, the game's success lead to the launch of a spinoff title, Far Cry: New Dawn, which arrived on consoles and PC earlier this year.
Far Cry 5 takes place in the fictional US state of Hope County, replacing the more exotic locations the series has been known for. The region is ruled over by a mad preacher known as Joseph Seed, who believes he's been chosen by God to prevent a global catastrophe by the name of The Collapse. Your job is to apprehend Seed as a rookie deputy, although that's easier said than done.
Like any good Far Cry game worth its salt, the sequel introduces a huge open-world to explore ripe with side quests and other activities; you can recruit allies, tame animals, and whittle down Seed's loyal family followers spread throughout the region —or just go around blowing stuff up the hell of it.
Read our Far Cry 5 review here.
Source: DualShockers