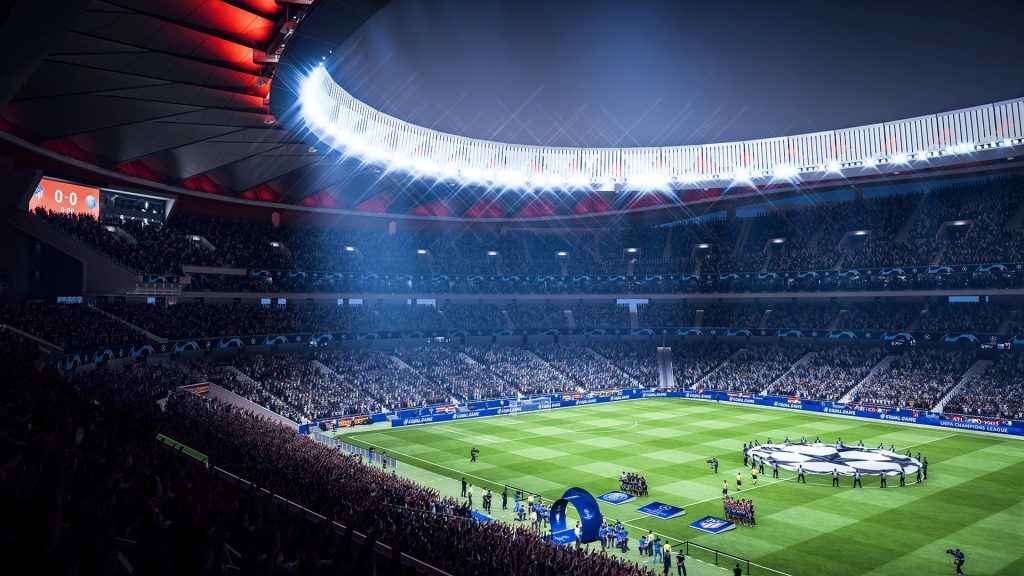 Update 10/10/2018 @ 14:35 – FIFA 19 patch 1.02 is now available to download on PS4 and Xbox One. Having arrive on the PC a week ago today.
Not much has changed, to be honest. But you'll find a full list of the things that have in the original article below.
Original Story 03/10/2018 @ 11:53 – FIFA 19 patch 1.02 is available now on PC, with PS4 and Xbox One versions set to arrive in due course.
Patch 1.02 does very little from a gameplay perspective. Which is all part of EA's plan to target specific issues going forward, rather than making wholesale changes that could threaten the "balance and feel of the game" while it continues to "gather feedback from players".
As such, initial gameplay changes focus solely on correcting an issue with the set piece power bar in online matches and an occasional error which resulted in the 'inside of the foot' animation loading rather than 'laces shot' as requested; something which seriously affected shot power.
There are a fair few changes elsewhere. However, in the interests of brevity, we're not going to try and cover everything included in FIFA 19's inaugural patch here.
Instead, we're going to present only the most pertinent changes. Starting with Ultimate Team.
FIFA 19 Patch 1.02 – Ultimate Team
EA hasn't had to make too many changes to FIFA's ever-popular Ultimate Team mode. Implementing only a handful of relatively minor changes.
The most notable addresses an issue that forced players to log in and out of FUT to claim newly acquired Squad Building Challenge rewards.
A few lingering stability issues have also been rectified, including one that occurred when selecting a single player game immediately after forfeiting the previous match.
The Journey and Career Mode
Now, most of the outstanding problems with The Journey were, thankfully, superficial. So don't expect to see any sweeping changes when you log in next.
However, EA has addressed a number of stability issues affecting scenes with Kim Hunter. As well as correcting certain inaccuracies in Alex Hunter and Danny Williams's Matches Played stat.

Career mode (remember that?), on the other hand, required a bit more work to get it ship shape and Bristol fashion. Perhaps reflecting its decline in importance over recent years.
This includes removing a bunch of redundant traits, eradicating a bug in the transfer negotiation system that was preventing the 'block offer' option from loading in certain situations, providing accurate budget calculations during swap deals, and correcting a visual error that saw Arsenal goalkeeper Petr Cech sporting his famous skull cap during negotiations.
Which is a shame, if you ask me.
Kick Off and Online Modes
Both Kick Off and Online Modes have received an extra coat of polish, too.
One rather annoying issue with the former that resulted in the wrong players being substituted when making a comprehensive series of squad changes, has been addressed. As has a similar problem that prevented players from being able to back out of certain menu screens after overhauling their squad.
While, in online game modes, players are now able to transition from a Co-Op Seasons match to a Pro Club Friendly without one of the two being locked out of the subsequent match. While a similar Squad Mismatch error that was being triggered when attempting to play an Online Seasons or Online Friendly match immediately after a Pro Clubs Friendly, has also been rectified.
For those that are interested in the minutiae of FIFA 19 patch 1.02, we've included a link to the full patch notes as they appear on the official forums, here.