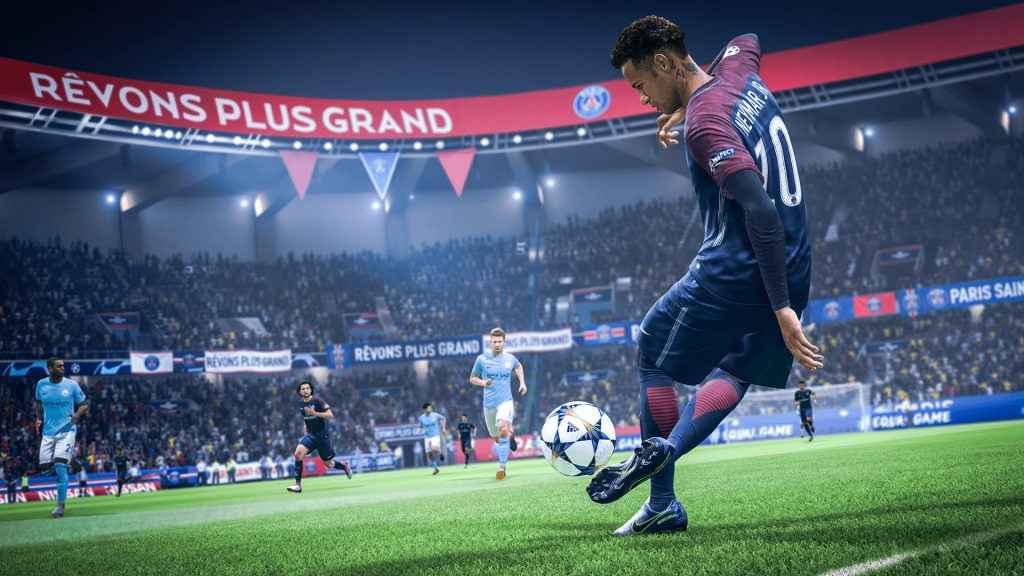 FIFA 19 title update 3 is available to download right now on PS4, Xbox One, Nintendo Switch, and PC.
It's a rather substantial one, too. Making various changes and adjustments to the core gameplay mechanics, visuals, and many of FIFA 19's signature modes.
Gameplay
Perhaps the most significant gameplay alterations are to FIFA 19's shooting mechanics.
Without going into the all nitty gritty technical details, following title update 3, first-time finesse shots are now far less effective when the ball is approaching the target player from behind. Specifically, shot accuracy is reduced in these situations, as well as strength and spin.
However, EA isn't simply trying to make it harder for players to score. For instance, targeting the area of the goal just inside the posts when the attacking player is under no defensive pressure or struggling to maintain their balance is now less likely to result in a miss.
Outside of shooting, the patch has increased the impact of defensive pressure when applied to attackers from the front, whilst decreasing its effectiveness when applied from the back; made it harder to disposes dribbling players from the side; and improved keeper AI in defensive free kick situations. You can simply move them out of the way, anymore.
FIFA Ultimate Team
Finding a match in FUT Division Rivals should be easier going forward, too. Following fundamental changes to the "pre-match flow", as EA describes it.
Additionally, the Roles section of Dynamic Tactics has undergone a handful of improvements. "When using the Auto-Assign Player Roles button", for example, the "impact of chemistry on a player's attributes will now be taken into consideration when assigning players". Making it easier to identify your optimal eleven.
Similarly, the impact of chemistry on attributes displayed in the FUT Squad Screen should also now be taken into account.

Career Mode
Even Career Mode has received some love in FIFA 19 title update 3, in the form of one or two much-needed alterations. Not a lot, admittedly, but still.
Anyway, the first squashes a bug that was causing managers of A-League clubs to be fired immediately after completing their first match; how badly do you have to lose to get the sack after one game!
While the remaining Career Mode-themed changes address a couple of issues caused when trying to sell a player who was also assigned as a Quick Sub.
FIFA 19 Title Update 3 – Audio/Visual Improvements
Lastly, EA has implemented the following audio/visual refinements:
The addition of 50 new player and manager Starheads (including Diego Costa, Gareth Bale, and Son Heung-min)
Updates to a number of kits and club crests
Fixes for a couple of visual bugs that displayed background player models or a white box after exiting a match
And, most importantly, an update to the orientation of the magnificent cockerel that adorns Spurs' new (and still very much closed) stadium – it now faces east
The full, unabridged patch notes can be found over on the FIFA 19 website. Alongside information on various outstanding issues EA hopes to address in future updates.