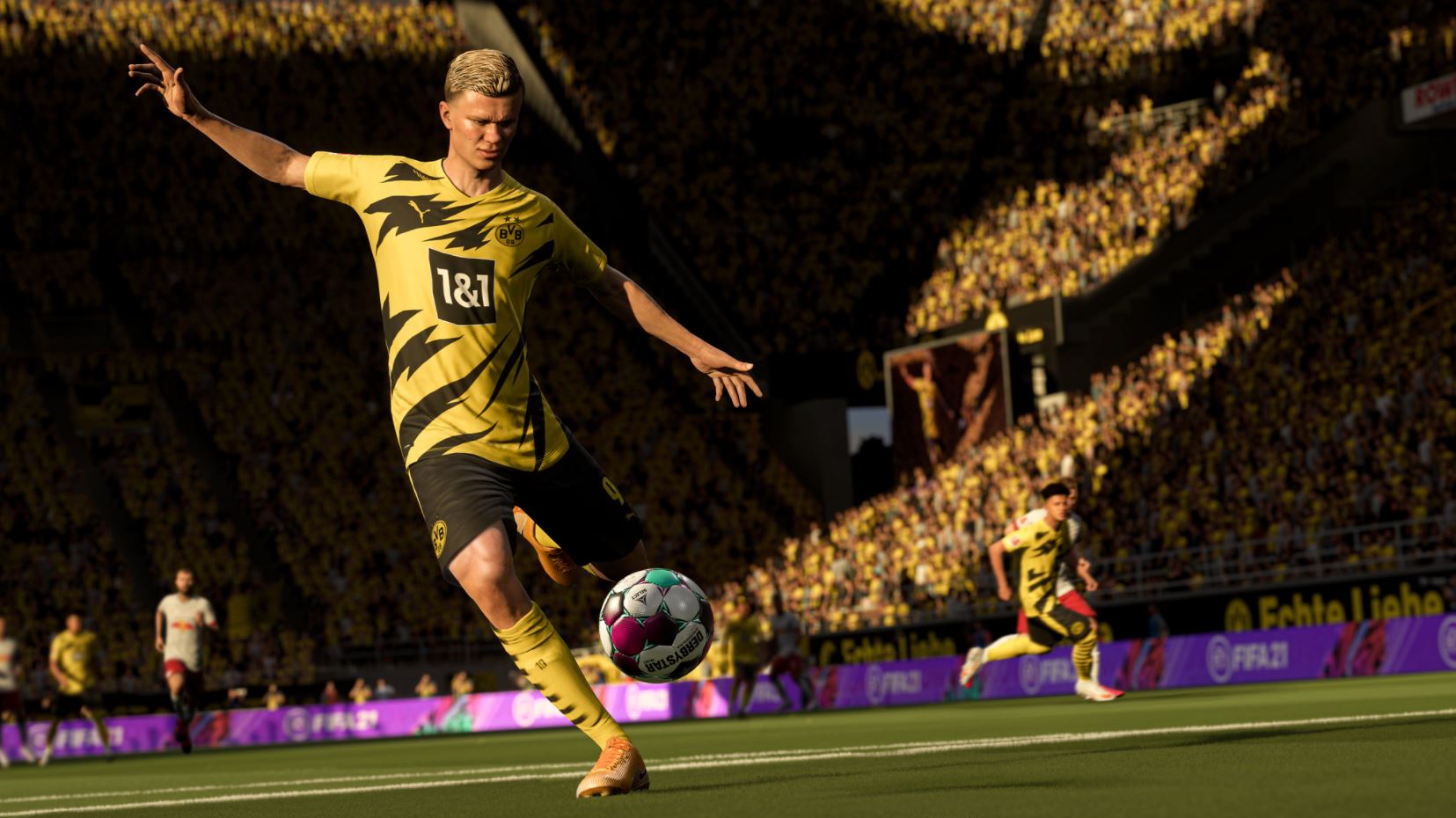 Sony has showcased the first FIFA 21 PS5 gameplay and detailed how the game will make use of PS5 exclusive features like the DualSense controller.
Revealed on the PlayStation Blog, FIFA 21 will offer DualSense haptic feedback support, with the controller reacting to what happens on the pitch, such as feeling left-footed shots on the left side of the controller. More intense feedback will also come through when you have a head-on tackle or jostle with players.
Adaptive Triggers will also be utilised, with the triggers' resistance increasing as your stamina drains. EA will also be making use of the PS5's Activity Cards feature to get you into matches quicker. The game clocks in at under two seconds to load from the pre-match menu to a kick-off match.
Visually, the PS5 version of FIFA 21 has received a nice upgrade, with a new deferred lighting system called LiveLight Rendering being added. A new camera view called the EA Sports GameCam gives you a fresh perspective and is inspired by the look and feel of football broadcasts from across the world. This is combined with a new set of cinematics for PreMatch Live.
You can watch the FIFA 21 PS5 gameplay trailer below:
FIFA 21 is available now on PS4 and releases for PS5 on December 4, 2020.
Source – [PlayStation Blog]