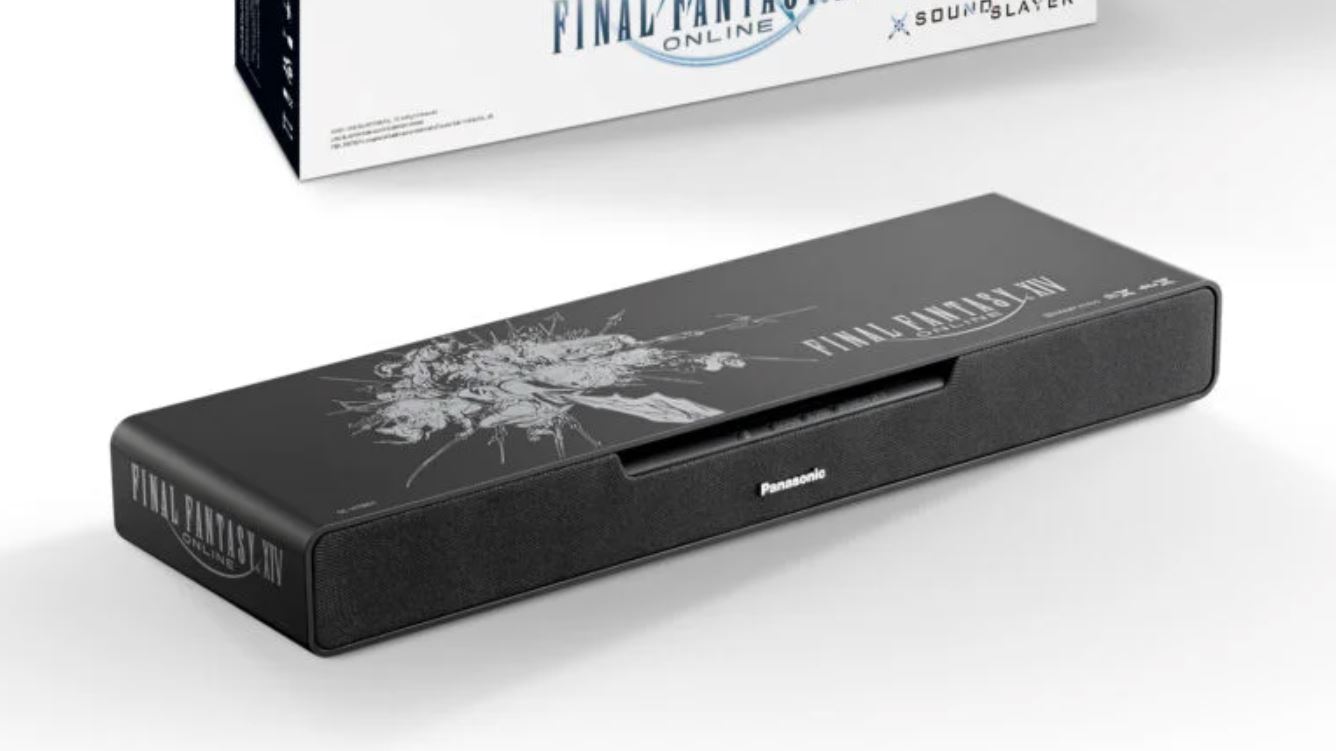 Final Fantasy 14, the long-running live-service MMO will be getting its own Panasonic soundbar.
Revealed at CES 2021 (Reported by Trusted Reviews), the Final Fantasy 16 Panasonic Soundslayer soundbar will offer 3 distinct modes and the product has been designed with the development team behind the game and Square Enix.
The Role-Playing Game Mode will produce audio for RPGs and has been optimised for Final Fantasy 14, creating a "sense of reality and intensity enabling gamers to feel as if they were inside of the game's virtual world." The First-Person Shooter Mode is perfect for FPS games, offering precise audio location, such as being able to hear footsteps and gain the tactical advantage. The final mode is the Voice Mode which enhances human voices and adds to the immersion for adventure and dialogue-heavy games.
The soundbar looks gorgeous and will no doubt be a hot item when it releases to the world and fans of the game will definitely want to keep their eye on it.
Final Fantasy 14 is available now on PS4 and playable on PS5 through backwards compatibility.
Source – [Trusted Reviews]