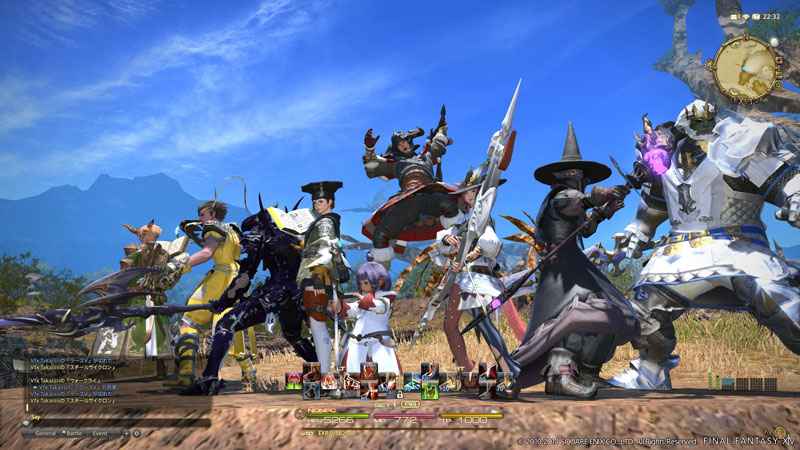 Following our interview with Yoshida about the latest FFXIV patch, Final Fantasy 14 update 4.2 is almost ready to launch. The Rise of the Sun patch sees the launch of new dungeons and trials, as well as other enhancements.
The Final Fantasy 14 Stormblood patch also sees the introduction of a brand-new 8-man Raid called Omega Simascape.
Square Enix have confirmed the following details for Final Fantasy 14 update 4.2.
Final Fantasy 14 Update 4.2 patch notes
New Main Scenario and Side Quests
New Raid Dungeon
The Forbidden Land of Eureka
Glamour System Updates
The Feast PvP Updates
Housing Updates
New Primal Battle
New Dungeons
A New Duty Recorder Feature
Updates to bard's performance actions, additional inventory through the use of a new companion storage feature, and more.
Full patch notes will be released shortly, but there are more details in a post on the Square Enix forums. Update 4.2 starts off the next chapter for the Hildibrand storyline, which will continue with future patches 4.25 onwards.
We also know that the new dungeons will be called Hells' Lid and The Fractal Continuum, and they'll be new trials called the "Four Lords" in which players will fight against Byakko.
Other features in Final Fantasy update 4.2 include:
Final Fantasy XIV Update – Glamour System
"We will introduce a new feature, called a glamour commode, specifically for glamours, which will be used to store glamour data. Once stored, you can save glamour ensembles to coordinate your glamour. Furthermore, all glamour prisms will be converted to a single type."
Inventory Updates
The stackable item limit will be increased from 99 to 999!
A feature to "undo sort" will be added. Be sure to make use this if you sorted your inventory by mistake!
Chocobo saddlebags will be added. Simply put, it's 70 additional inventory slots!
Housing Updates
There's also an FFXIV housing update. Players will be able to purchase additional plots approximately one week after launch, and there's going to a change to the way that you can purchase plots. These details will be revealed last minutes, just before the release of the patch 4.2.