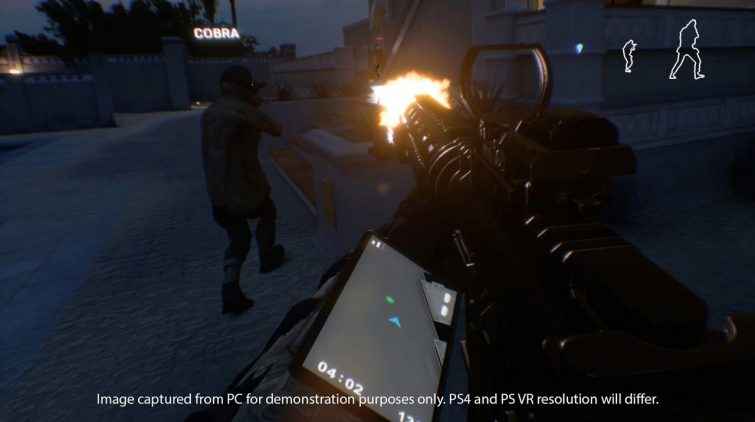 Firewall Zero Hour, a new game exclusive to PSVR, received a sneak peak shown on stage at the beginning of PSX 2017.
Check out the brief gameplay footage below.
Firewall Zero Hour appears to be a Rainbow Six style team-based first-person shooter, where teammates work together to complete objectives entirely in a VR environment.
Patrons at PSX are able to get some hands-on time, as there were displays set up on the show floor.
Developed by First Contact Entertainment, makers of Rom: Extraction, players will take on the roles of mercenaries and, as either Attackers or Defenders, be tasked with hacking or protecting a laptop full of highly classified info.
Stay tuned to PSU for more info on Firewall Zero Hour as it becomes available.