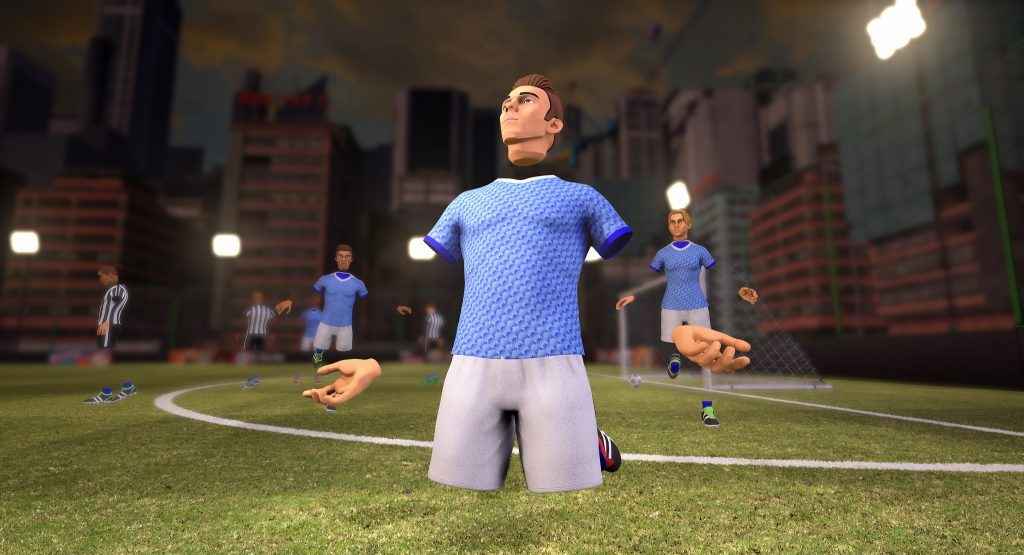 The first PlayStation VR football game has been revealed as VRFC, which stands for Virtual Reality Football Club. Due for release on March 6, it's currently available for pre-order on the PlayStation Store priced £14.99. However, if you have a PS Plus membership, you'll be able to pick it up for £11.99.
VRFC is a cross-play football game from Cherry Pop Games. Players, who seem to have no legs in the trailer below, compete against each other in matches. There's also the training challenges where you can rise up the online leaderboards.
It sounds like it's a virtual-reality game that will give you a real workout, and on the official site Cherry Pop Games emphasises that it will help player burn calories - "VRFC is Energetic and fun, an innovative upper body workout burning calories as you play".
You'll be able to create private matches with friends and providing they own VRFC on either PSVR, HTC Vive, or Oculus Rift, you'll be able to play together. The virtual reality football game supports eight players online.
You can pre-order VRFC from the PlayStation Store.
You could argue that VRFC isn't the first football game on PSVR. The Headmaster VR launched last year and required players to use their heading skills to complete various, fun objectives.