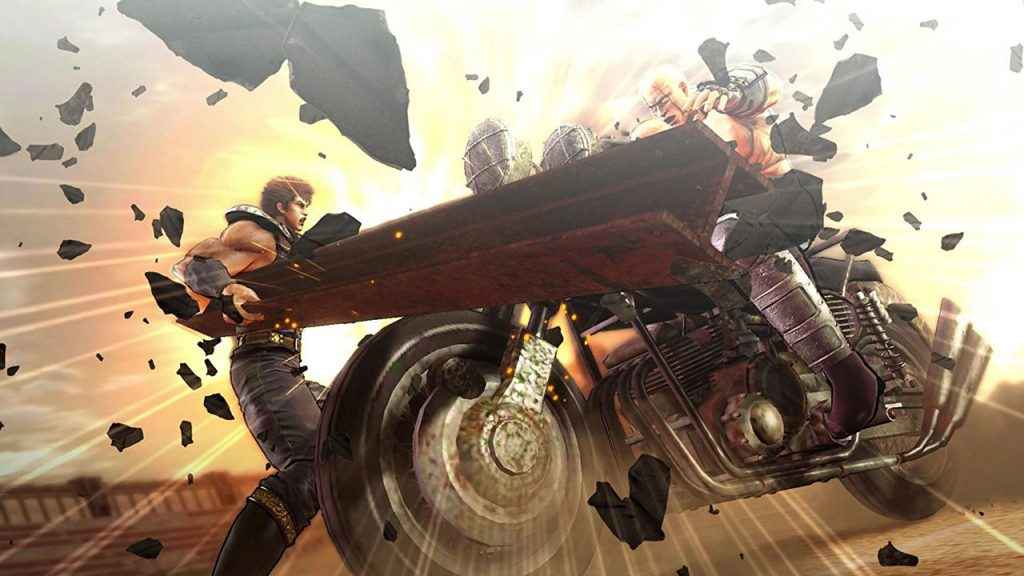 The Fist of the North Star: Lost Paradise demo has just arrived on PS4 in the UK and North America. As promised earlier this week at PAX West.
It's a pretty big one, too. Clocking in at a meaty 8.72GB. Hm, might have to make some room on our hard drives for this one.
Fist of the North Star: Lost Paradise Demo – an Overview
Although Sega hasn't provided any official confirmation as to what will be included in the new demo, it seems probable it'll either be the same as the one that was released in Japan a few months' back or something similar at the very least.
Assuming that is the case, fans in the west will thus have the opportunity to experiment with the game's highly entertaining combat mechanics via the tutorial, once they've successfully installed the demo, and take a closer look at Lost Paradise's post-apocalypse-meets-martial-arts-style story. Which is described pretty accurately over on the PlayStation Store page:
Kenshiro, a martial artist in a world ravaged by nuclear apocalypse, wants one thing: to be with his true love, Yuria.

But when she's kidnapped before his eyes, he must wander the wasteland alone in search of his lost soulmate. He follows her trail to Eden, the City of Miracles: a land full of familiar faces, new threats, and dark secrets.
UK residents will find the demo here.
Based on the Manga of the same name, Fist of the North Star: Lost Paradise has been available in Japan since the 8th March. Months before the western version of the PS4 exclusive, which is scheduled to release on the 2nd October this year.