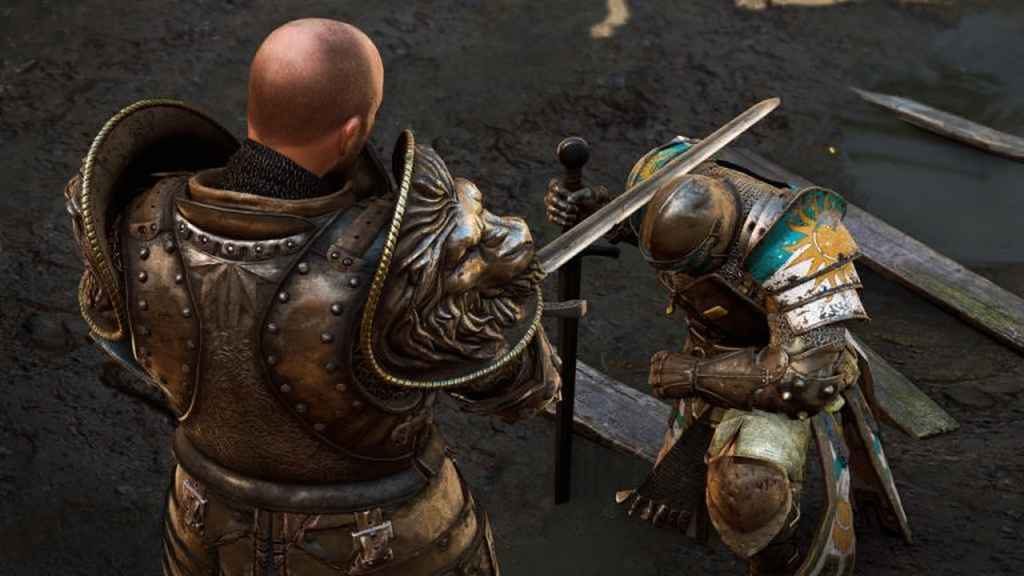 Update 01/02/2018 @ 10:54 – For Honor Year 3 is officially underway.
As promised back in December, Year 3 kicks-off with Vortiger – the first of four seasons planned for the next twelve months.
Running from now until the end of April, highlights of Season 1 include the introduction a brand-new map, Harbor, and the physically imposing Black Prior: a heavy hero notable for his intimidating kite shield and long sword. You can see the latter in action in the video below.
In case you missed the announcement earlier this week, For Honor will be available at no extra cost to PS Plus subscribers as one of February 2019's monthly game offerings. It's almost like Ubisoft had it all planned out.
Original Article 19/12/2018 @ 16:07 – For Honor Year 3 will begin rolling out on the 31st January 2019, Ubisoft has announced.
Over the course of the next twelve months, Year 3 will see the addition of four new heroes, along with a number of supplementary maps, seasonal events, and regular gameplay updates.
The first content drop, coming in the form of a brand-new Knight hero and map as part of For Honor Season 3 (also known as Vortiger), is set to release on the 31st. While Ubisoft will distribute additional information on the remaining updates throughout the year.
Accessing For Honor Year 3
As always, the easiest way to gain access to the game's newest heroes is to purchase the For Honor Year 3 Season Pass.
Which, as well as providing seven days of early access to each and every hero introduced over the next twelve months, confers a number of other bonuses on Season Pass owners. These being "five Scavenger Crates, 30 days of Champion Status, and a special "Thunderbolt and Frightening effect" that can be applied on all Heroes.
Alternatively, if you're only interested in specific characters, each individual hero can be purchased separately for 15,000 Steel.
15 Million Players and Counting
In Ubisoft's own words, Year 3 arrives on the back of an extremely strong second year. Notable for the introduction of dedicated servers, the release of the game's biggest update, and reaching a significant player milestone, among other things.
For Honor enters Year 3 coming off a strong second year, which has seen the game reach the 15 million players' milestone following the introduction of dedicated servers, the release of its biggest content update to date in For Honor: Marching Fire as well as several key updates driven by community feedback.
Are you still enjoying For Honor? Let us know in the comments.