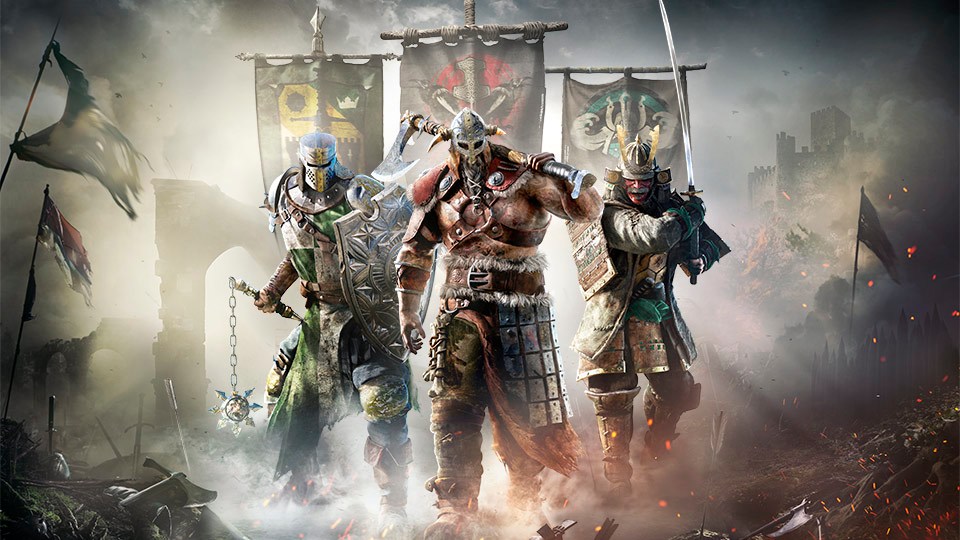 Ubisoft has unwrapped full details on For Honor Year 3 Season 3, confirming the fresh season of content, named Hulda, will arrive with a brand new hero, Jormungandr, as part of the game's Viking faction. Those of you who own the Year 3 Pass will be able to snap up this new character from August 1, while everyone else can grab the feral warrior on August 8 for 15,000 Steel.
For Honor Year 3 Season 3 Confirmed
Here's the full lowdown on the new For Honor hero below:
The Jormungandr are Viking sectarians who wear their devotion to the Great Serpent, after whom they are named on their scarred bodies. Led by Hulda or Gretar, the female and male version of the New Hero, the Jormungandr aims to crush the weak before Ragnarok comes, as they believe only the most worthy must remain for the Great Battle. Wielding their mighty War Hamarr during fights, they cull their opponents with their powerful attacks.
In addition to the new hero, For Honor will also introduce a new Breach map, the Viking fortress for Storr Stronghold, as well as balancing for the roster including the Nobushi, Shinobi, Orochi factions. More details will be revealed during a livestream tomorrow at 5.00pm BST.
Check out a trailer below.
For Honor was released on PlayStation 4, PC, and Xbox One in February 2017. The historical hack-'n-slash title focuses on epic rucks between a number of different factions, including knights, samurai, vikings, and more, each one featuring unique strengths and weaknesses.
In addition to a robust single-player campaign, there's also a dedicated multiplayer offering that includes a wealth of different game modes, such as Dominion, Brawl, Duel, Skirmish, Elimination, Tribute, and Breach.
Ubisoft has been supporting For Honor since release with new content via seasons, each of which includes additional playable heroes and maps.
Read our For Honor review here.