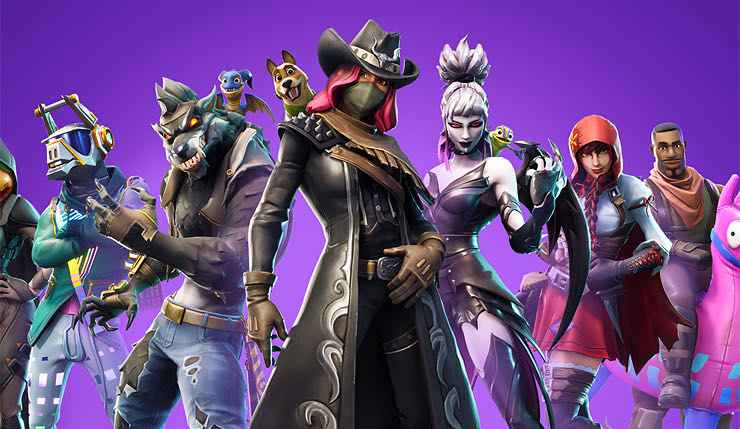 Fortnite players are finally getting a chance to face down their rivals on alternate systems. Epic games has announced that v6.10 (launching October 16) will introduce In-Game Tournaments which will be located in the new 'Events' section of Fortnite Battle Royale.
The In-Game tournaments are open to all players of the popular franchise giving everyone the chance to compete directly alongside pros for sweet rewards, with the only requirement being all participants opt-in for cross-play.

What Will Fortnite In-Game Tournaments be like?
Each Fortnite tournament will be held during scheduled dates and times and each tournament is a completely clean slate – meaning all players begin with the same score and compete over several hours to earn as many points as possible. Players can earn points by either achieving high placements or eliminating multiple opponents.
Players will fight their way toward accomplishing a target score – reaching this score will award the player with a shiny pin celebrating the accomplishment. Epic also stated earning a pin may advance players automatically to the next round of a tournament or qualify them for additional prizes.
Matchmaking during a tournament will occur within the session by pairing players with similar point standings. Players who perform well will climb the ranks and will be matched with increasingly tougher opponents. A struggling player should see an ease in difficulty as the session goes on as stronger players rise to higher ranks.
Eternal Debate: Controller vs. Mouse/Keyboard
Epic went on to share that all players will be competing together in the same pool, as equals regardless of if they are on a Mouse, Controller, or Touch input device. Every player will participate in the same competitions from start to finish, with equal opportunity to achieve victory.
"We've been observing the performance of controller players in our Summer Skirmish, PAX West, and Fall Skirmish tournaments while playing against mouse and keyboard players at the highest levels of competition," said Epic in the tournament announcement. "Competitors such as NickMercs, Ayden, KamoLRF, and AmarCoD have shown that controller players can be successful while competing against some of the best PC players in the world."
Epic may see a bit of heat from players who disagree with that particular decision, but has stated that combining everyone into a single competition will allow players to compete with their friends regardless of platform. This will allow the studio to really highlight who The Best players are- not The Best on PS4, The Best on PC, etc.
Initial Fortnite Tournament Schedule
On release, the following Fortnite tournaments will be scheduled in NA*, EU, BR, ASIA, and OCE regions. Scheduled times will vary by region – check the tournament inside the client for details.
Alpha Tournament (Solo)

Dates: October 16 – October 21
Description: Participate in the first in-game tournament, spanning across several days of daily competition!

Beta Tournament (Duo)

Dates: October 23 – October 25
Description: Grab a friend and take on the world – until you are the last two left.

Friday Night Fortnite (Squad)

Dates: October 19 – November 30
Description: Join your friends every Friday and kick off your weekend with some exciting Squad action.

Salty Springs Cup (Solo)

Dates: October 27 – October 31
Description: One week and three attempts to prove you're the saltiest that Salty Springs has to offer.

Tomato Temple Cup (Duo)

Dates: October 28 – November 1
Description: Become legends of the Tomato Temple Cup.
*Note: NAE and NAW are combined together into the same tournament, but players will still connect to their nearest server except in low population circumstances primarily when a player has a high score.
Epic has promised an exciting and varied schedule of tournaments for players of all talent levels, featuring new scoring formats, and support for additional modes.
Beginning later this year, all eligible players will have the opportunity to qualify for the 2019 Fortnite World Cup directly through a 'Showdown Royale" event hosted using the in-game tournament system.