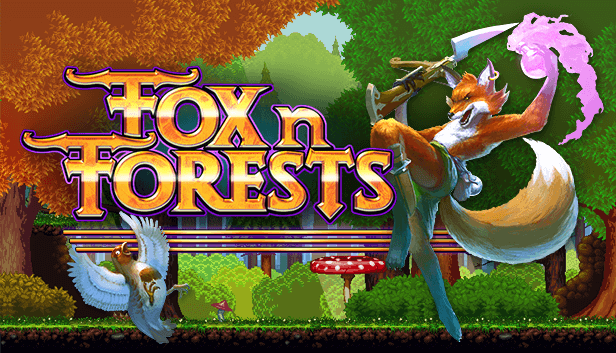 Publisher EuroVideo and developer Bonus Level Entertainment have proudly announced today their 2D action platformer FOX n FORESTS release date of Spring 2018.
Originally funded through Kickstarter back in 2016, FOX n FORESTS aims to revive the days of 16-Bit era gaming, in much the same way other hit games have done recently.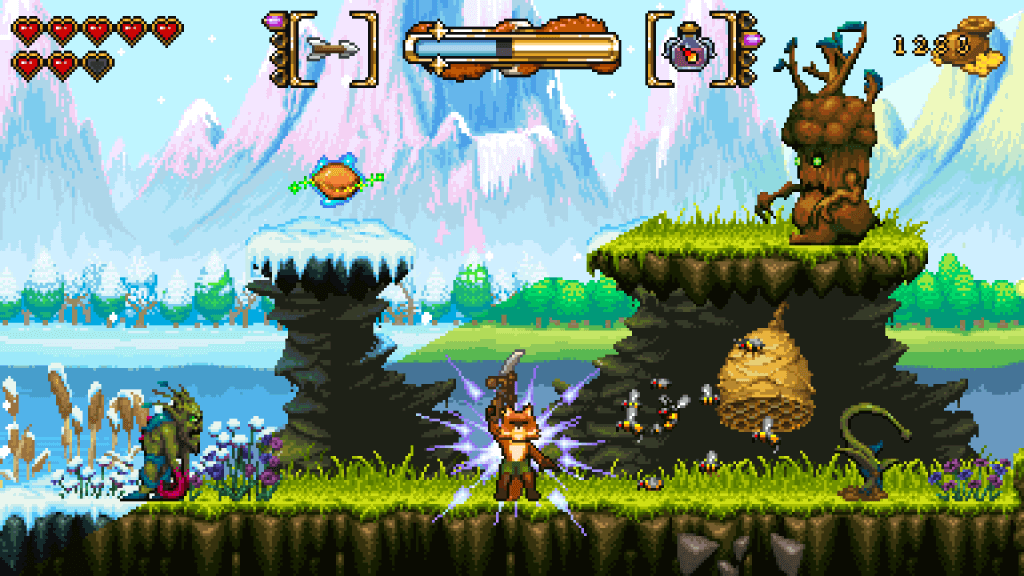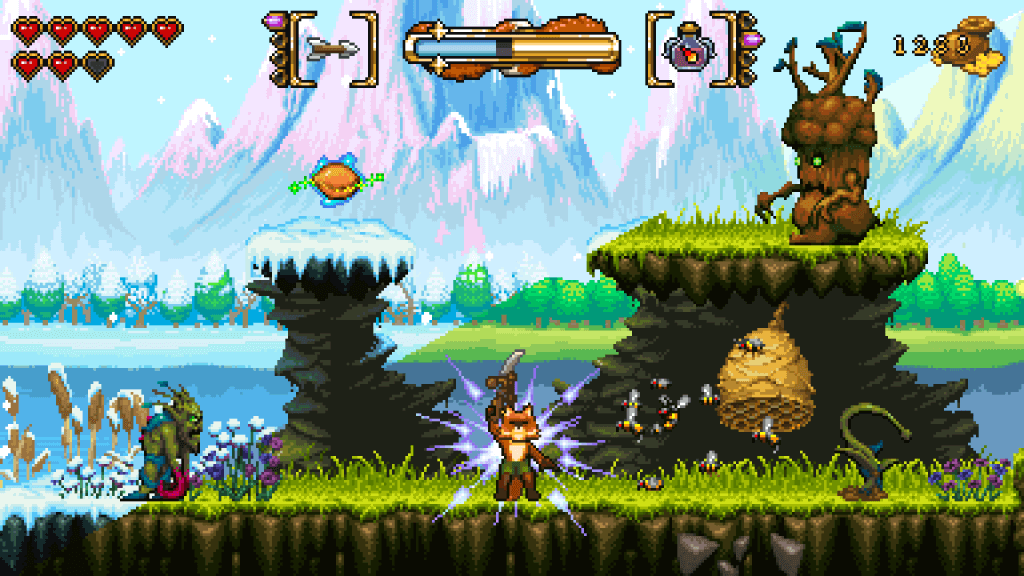 The retro platformer has you assuming the role of Rick the Fox.
Armed with a magical crossbow that controls the seasons themselves, you'll take Rick on a fantastical journey, where you can explore a mystical forest, solve brain-teasing puzzles, claim victory against colossal bosses, and bring the mystery of the fifth season to light.
Freeze your enemies and surroundings in winter, or create new platforms out of falling leaves in autumn, along with a host of other extraordinary powers.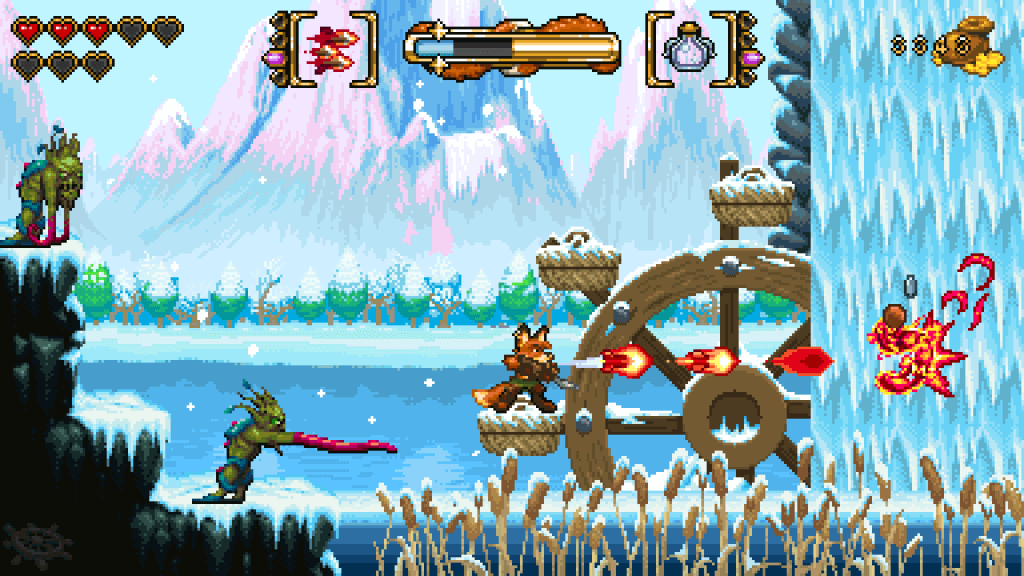 Only by mastering the seasons will Rick be able to outfox his enemies.
Check out the awesome retro gameplay in this teaser trailer below.
Inspired by classic video games like Super Ghouls 'n' Ghosts, Wonder Boy in Monster World, ActRaiser 2, and Castlevania, FOX n FORESTS is set to be both accessible for all gamers, yet challenging in a way only an oldschool platformer can be.
Combining retro charm with modern game design, it offers glorious 16-Bit graphics and a remarkable chiptune soundtrack.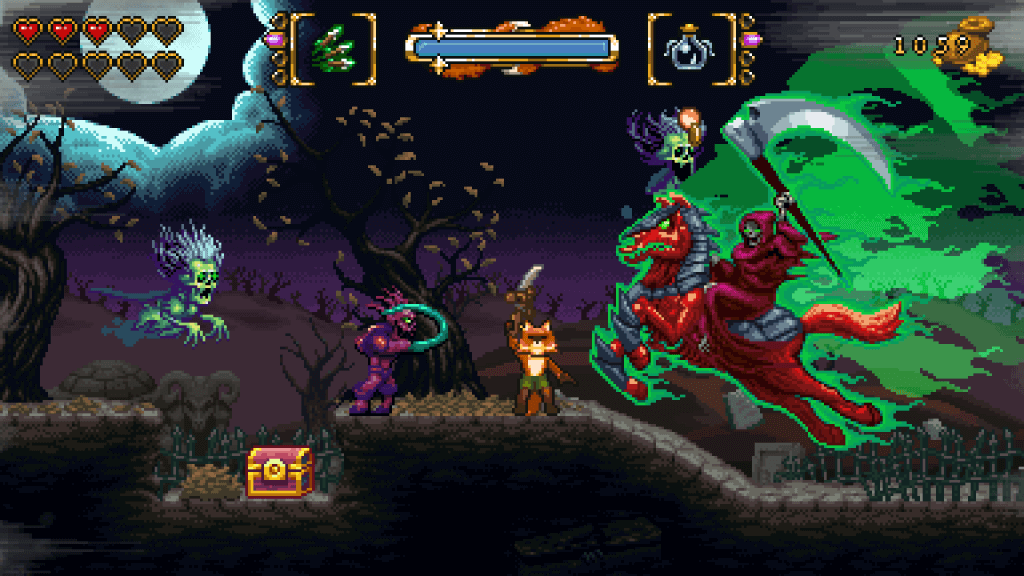 Of the FOX n FORESTS release date, Marc Wardenga, Head of Games at EuroVideo said "FOX n FORESTS will surely speak to a wide audience. References to the golden age of classic 16-Bit games, mixed with a unique soundtrack and contemporary, precise, and accessible gameplay, will bring back fond memories of retro games."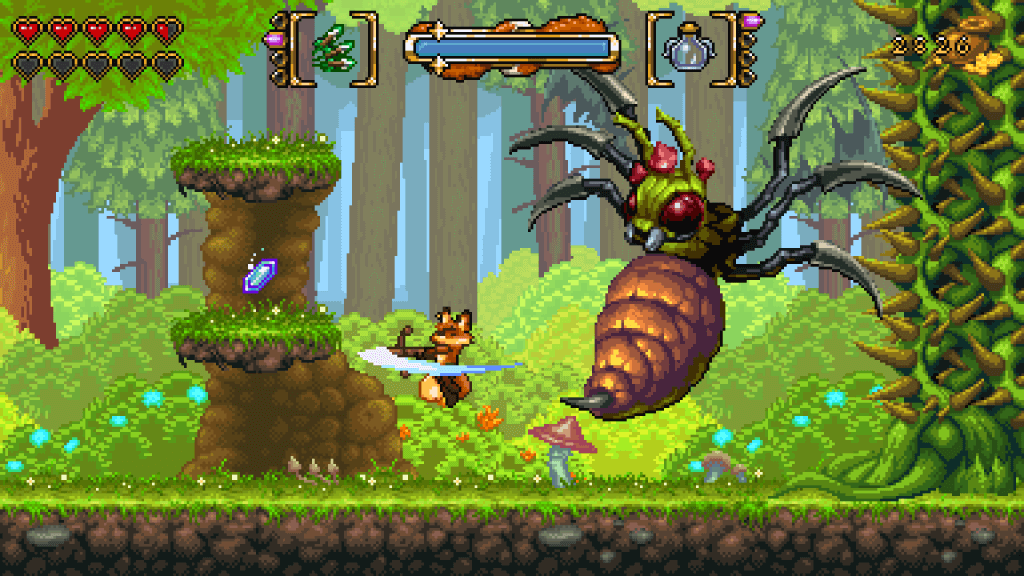 For gamers that will be in the Boston area this April, FOX n FORESTS will be the first title from EuroVideo's new games label Wild River and will make its North American debut at PAX East in booth 10054.
FOX n FORESTS will be releasing for Nintendo Switch, PlayStation 4, Xbox One, PC, Mac, and Linux.