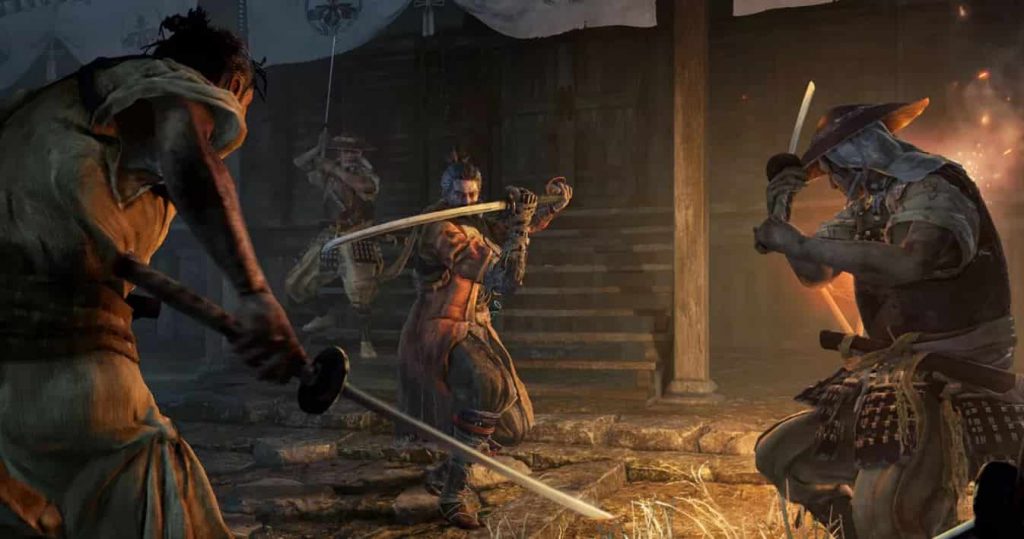 Well this is nice. In the spirit of the holiday season, Activision and From Software have released a brand new dynamic PS4 theme for Sekiro: Shadows Die Twice – and best of all, it's absolutely free! Sure, it's not Sekiro DLC or anything like that, but free is free and it does look pretty neat.
The theme is currently free on the EU PlayStation Store and can be nabbed here.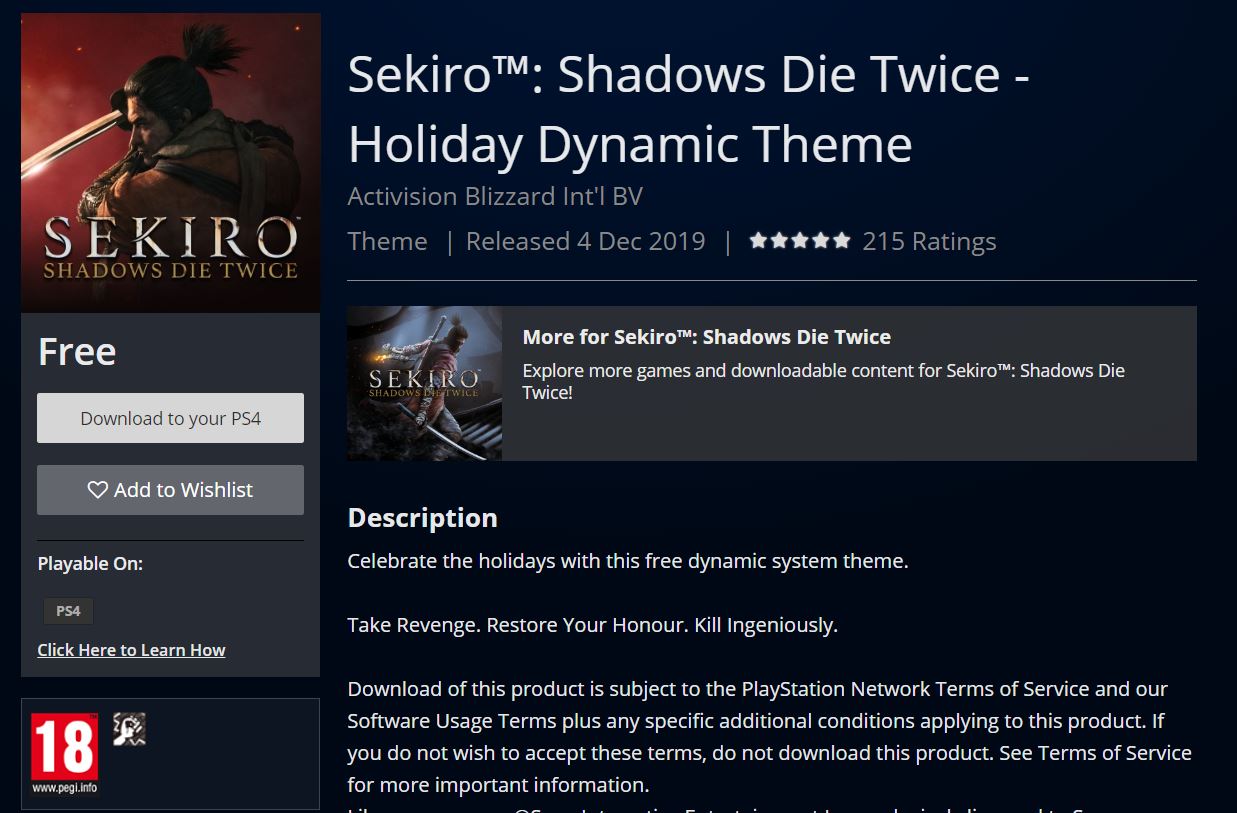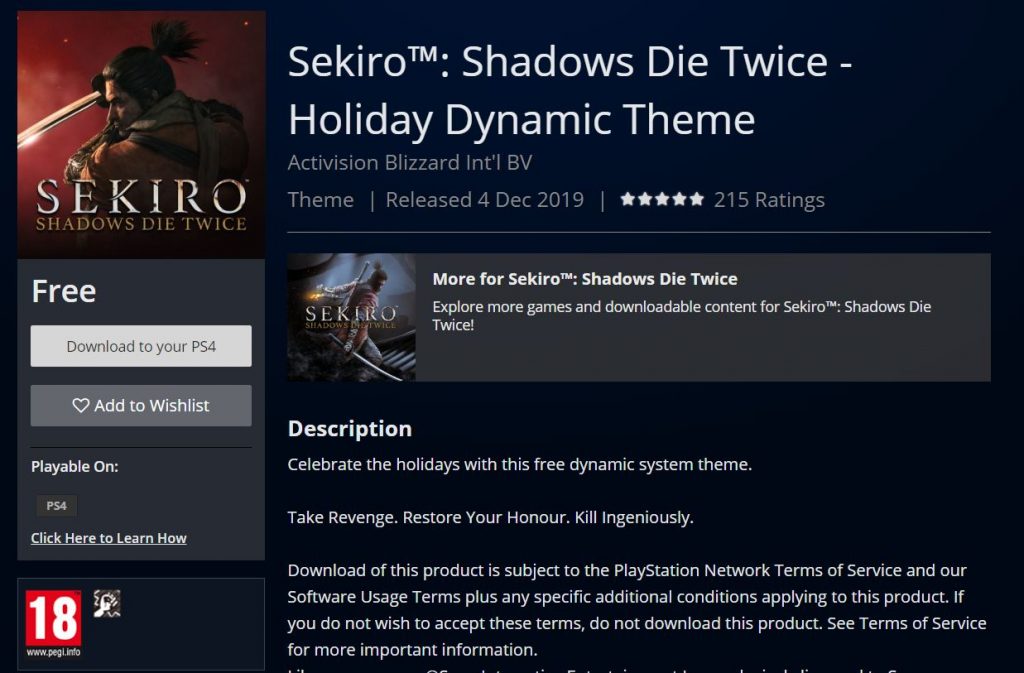 Sadly the theme isn't free on the US PlayStation Store yet, but in case you missed it first time around, the original Sekiro: Shadows Die Twice dynamic launch theme is still available for precisely zero dollars.
You can nab that one at this link.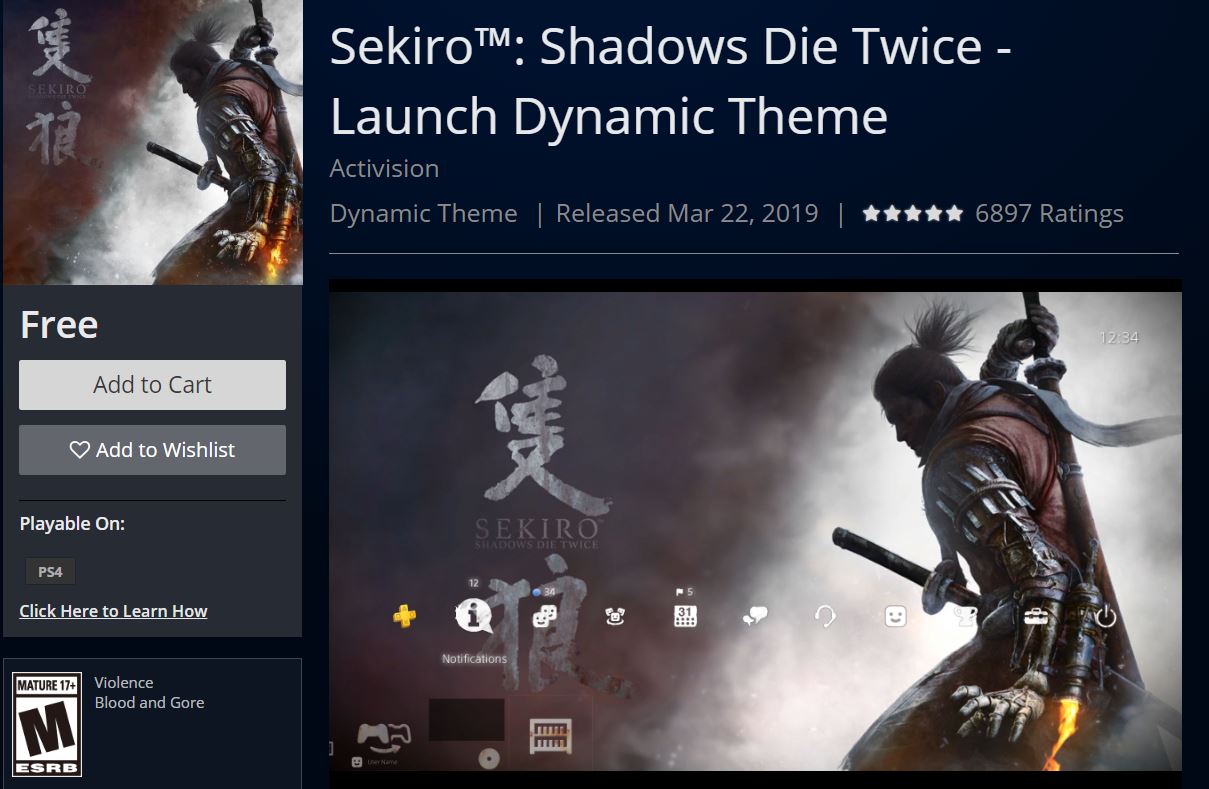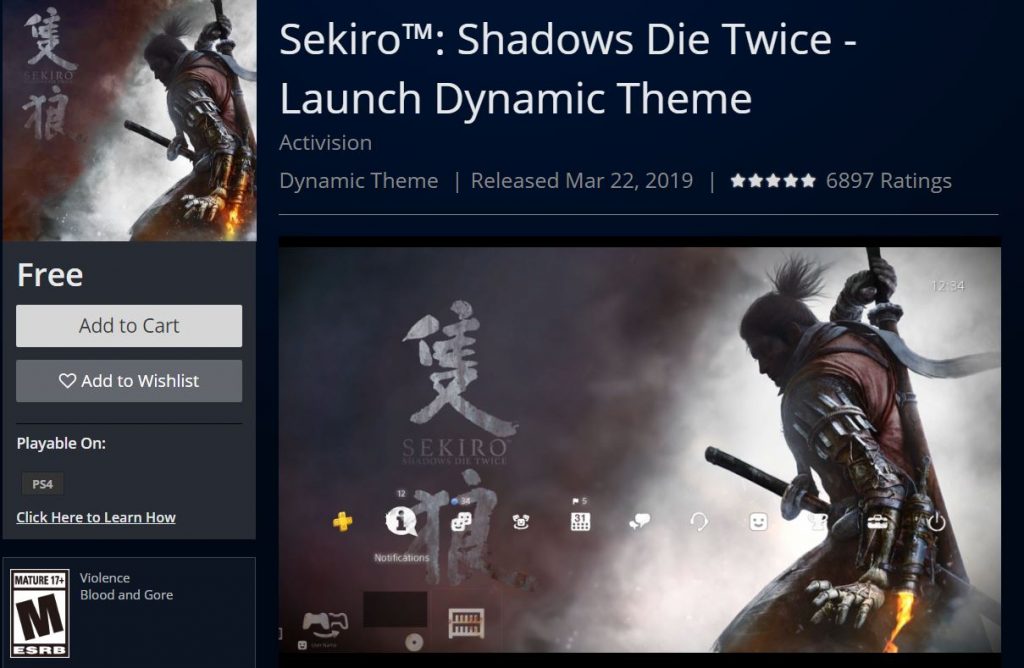 Source: Official PlayStation Store