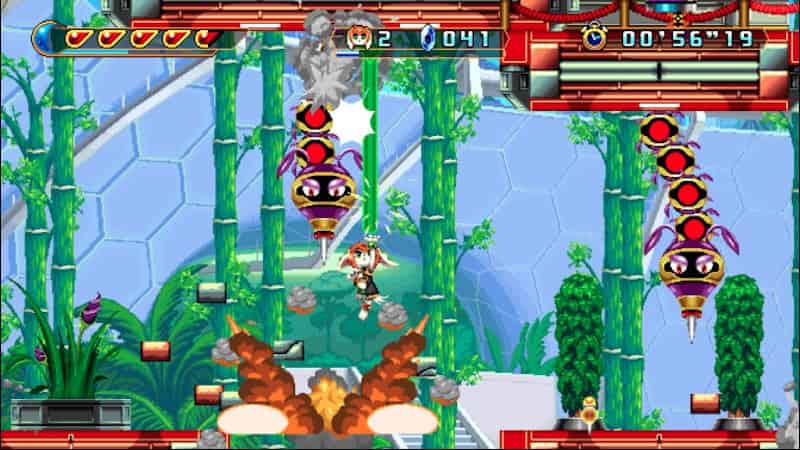 Freedom Planet 2 will launch in Summer 2023 for PS5, PS4, Nintendo Switch, Xbox Series X/S, and Xbox One, GalaxyTrail has announced.
The game is slated for release on September 13 for PC and Linux via Steam, and the console versions will benefit from additional language options on release, which will be added to the PC release via a future patch.
Development of the game is now in its final stages, with only the credits sequence and a few smaller cutscenes left to buil. Our whole team has done such an exceptional job over the years, and we're more excited than ever to release it into the wild next month!
Freedom Planet 2 follows the heroes of Avalice as they battle against the ancient threat Merga, a water dragon that has emerged from its ocean-based crystal prison, bringing about war once again. Friendships will be tested as the heroes are split between sides including Lilac the Dragon Girl, Carol the Wildcat, Milla the Hound, and Neera the Forest Knight.
Related Content – Sony PS5 Complete Guide – Everything Explained On PlayStation 5 For New Users
The game allows you to dive right into the action thanks to its streamlined navigation screen, offering quick access to stages and other key features without having to travel. If Adventure Mode is more your thing, then you can travel the sprawling world map, which is packed with treasures, landmarks, and 100 unique animal NPCs to interact with and catalogue.
Freedom Planet 2 is slated for release in Summer 2023 for PS5, PS4, Switch, Xbox Series X/S, and Xbox One.