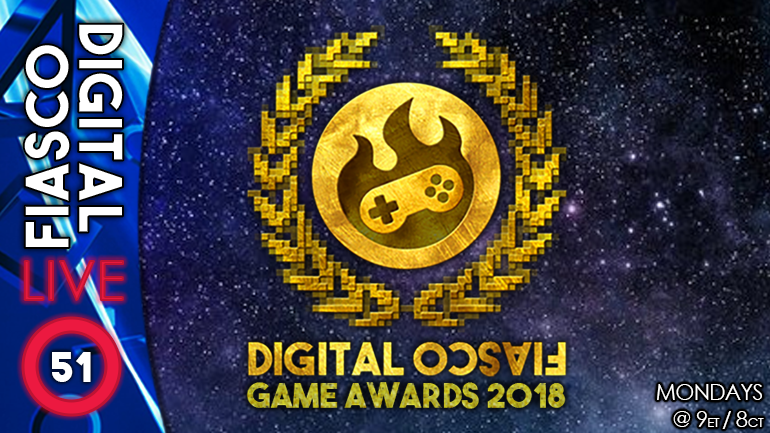 Join us live tonight at 8PM Central for Digital Fiasco LIVE! Episode 51: Arguing About Game of the Year Awards.

Lots of rumors leading into the Game Awards, and a ton of new trademarks filed. No Man's Sky updated yet again, and Starbreeze is having issues. Also, is Fallout 76 quite literally a bomb? Join us in the chat tonight on Digital Fiasco LIVE, and tell us what you think! Hosts Dandr0id and Jack McBastard will be rounding up all the week's gaming news and rumors, and provide instant feedback via chat in real time! We'll answer your questions, we'll take your comments, and we'll agree with you that Alpha Protocol is awesome, at least for now.
(We'll also talk about Xbox, Nintendo and PC gaming. Don't judge).
Watch Digital Fiasco LIVE! Episode 51: Arguing About Game of the Year Awards from Digital_Fiasco on www.twitch.tv