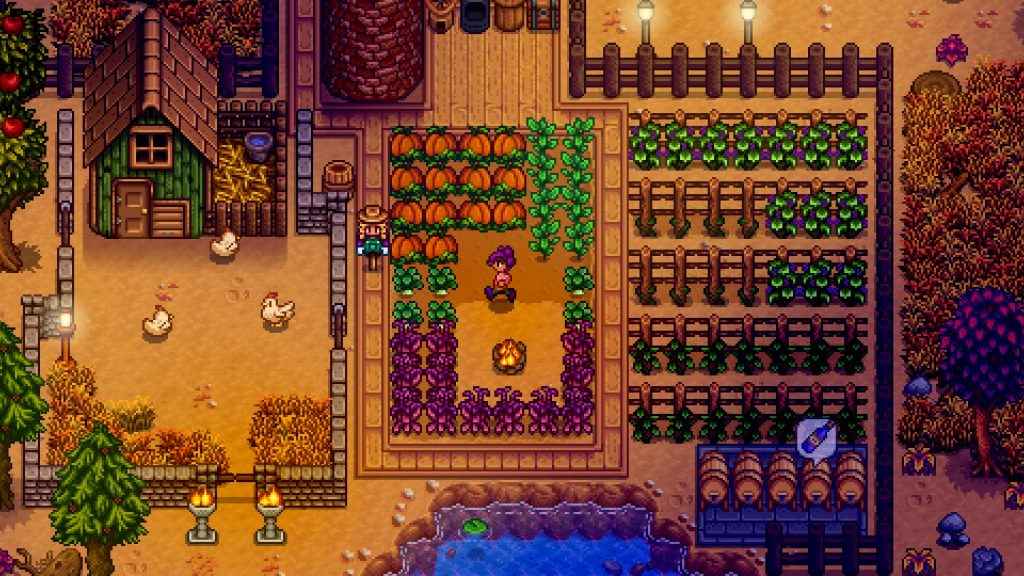 We all love a bit of Stardew Valley, but sometimes you need a break and want to find something similar. The good news is there are other games like Stardew Valley that you can play. Some are available to play now, and some are coming soon.
Granted, they're not going to be exactly the same, but there are games that adopt the same kind of principles and mechanics of Stardew Valley, so you can enjoy a similar experience. In this guide, which we'll keep adding to, we're going to take a look at those games that are comparable to the popular RPG.
Games Like Stardew Valley Out Now
First up, let's start with our favorite out the bunch: Yonder Cloud Catcher Chronicles. The game world is wonderfully colorful, though much bigger than Stardew Valley. It's very much about exploration, interacting with NPCs and carrying our chores.
This includes fishing, cooking and crafting. The video game has plenty of charm, and just like Chucklefish's beautiful role-playing simulation, you can definitely fall in love with it.
Next up is Slime Rancher. Here you control cute piece of slime and need to explore the environment breeding new slimes and raising them. You have to find the right food for the slimes by searching around. This is a life simulation game and though the premise is simple, it's a lot of fun and there's tons to do.
You should also check out Moonlighter. In terms of its colorful, pixel graphics, Moonlighter even looks a little like Stardew Valley. This is a management simulator where you need to run a shop during the day. You have to manage your goods and earn money. You can then upgrade and craft armor and weapons. In the night, you go off exploring, defeating the enemy hordes and earning precious loot.
Games Like Stardew Valley Coming Soon
You should keep an eye on Spellbound. Though this game isn't created by Stardew Valley creator Eric Barone it is from the same publisher. They've also seen the success of his game, and it looks like they're trying to recreate somewhat, albeit in a bewitching universe.
The publisher even compares the game to Stardew Valley and Harvest Moon. They'll be a dating system, combat and plenty of quests to embark on. Think Harry Potter meets Stardew Valley and you're not a long way off!
All of these games like Stardew Valley are currently available on PS4. Spellbound has yet to be released. If you know of any other games for PS4 that you think should be on the list, let us know in the comments below!