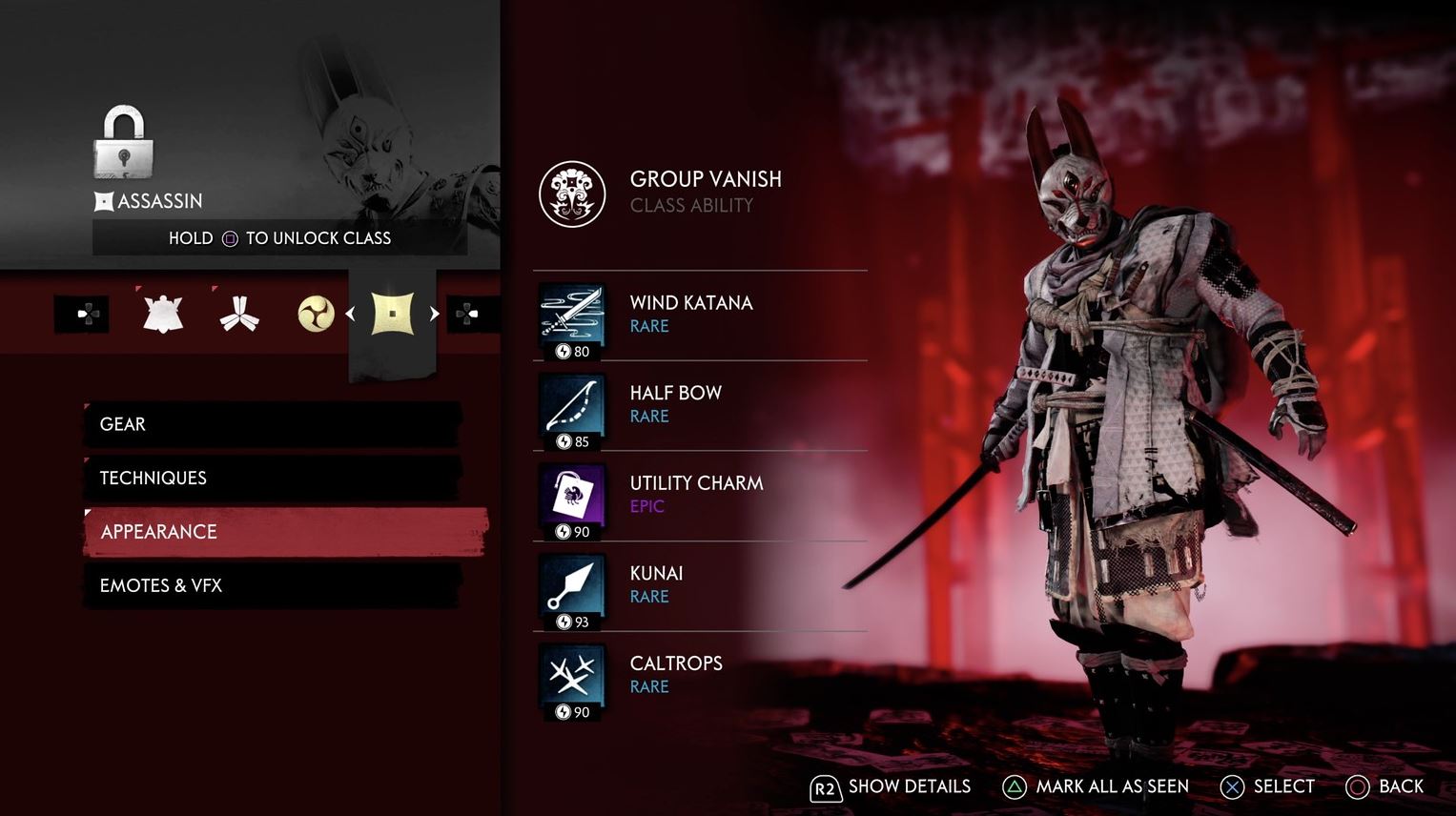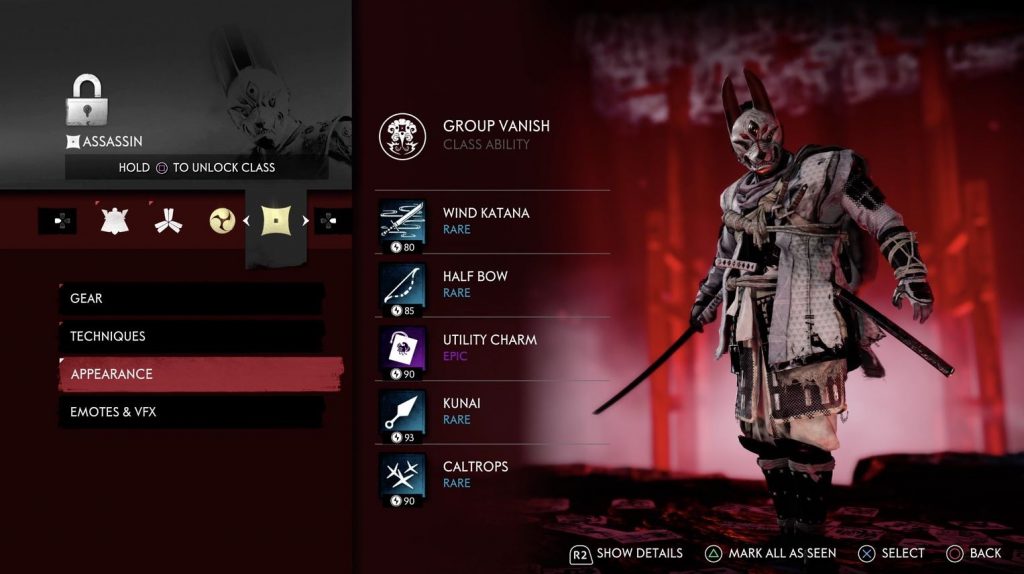 Sucker Punch has confirmed the Ghost of Tsushima: Legends PS4 release date will be October 16, with the new multiplayer expansion launching for free for all players, alongside new game+ mode for the single-player campaign and update 1.1.
The new co-op mode will have two-player story missions and four-player survival missions, as well as a raid which will come shortly after launch. The expansion will be available for free from the PlayStation Store after you have finished downloading Update 1.1. PS Plus is required for the new mode. This update will add a new vendor, Gyozen the Storyteller to the world of Tsushima, who will transport you to one of the stories in Ghost of Tsushima Legends.
The PlayStation Blog delved into the four classes available with Ghost of Tsushima Legends, which all will be unlocked as you play more of the game. You only get to pick one initially, but you can mix and match and have as many of a class as you wish. The Samurai is about running into combat and staying there, chopping down enemies as you move forward. It's ultimate is a flurry of quick and fast attacks. The Hunter is about sticking to the outskirts of combat and sniping foes from afar. Explosive arrows and their Ultimate attack which shoots multiple arrows will help keep enemies on the ground.
The Ronin can revive their entire team with the ultimate ability granted to them and are able to summon a pet Spirit Dog to help in combat. meanwhile, the Assassin is about dealing big blows with one attack. Their ultimate allows you to teleport across the battlefield and directly strike your enemies. Ghost of Tsushima Legends also includes the game's robust photo mode, new cosmetics, trophies to unlock and no microtransactions.
When it comes to the core campaign of Ghost of Tsushima, New Game+ will allow you to start the game again with all your Techniques, Gear, and Vanity Items you have already obtained, with the difficulty increased. An exclusive New Game+ horse has also been added, alongside extremely powerful charms and a new trophy list for the New Game+ mode. New Game+ will also add a new type of flower, the Ghost Flower. These can be taken to a new merchant in Ariake for new armor dyes and vanity gear exclusive to New Game+.
Version 1.1 for Ghost of Tsushima also adds armor loadouts to the game, allowing you to assign charms and vanity items to a loadout, quickly sapping on the fly. Your total playtime is also now displayed whenever you select a saved game. New options have also been added to the game's photo mode. You can check out the Ghost of Tsushima: Legends and update 1.1 trailer for PS4 below:
Ghost of Tsushima is available now on PS4. Ghost of Tsushima Legends releases for PS4 on October 16, 2020.
Source – [PlayStation Blog]