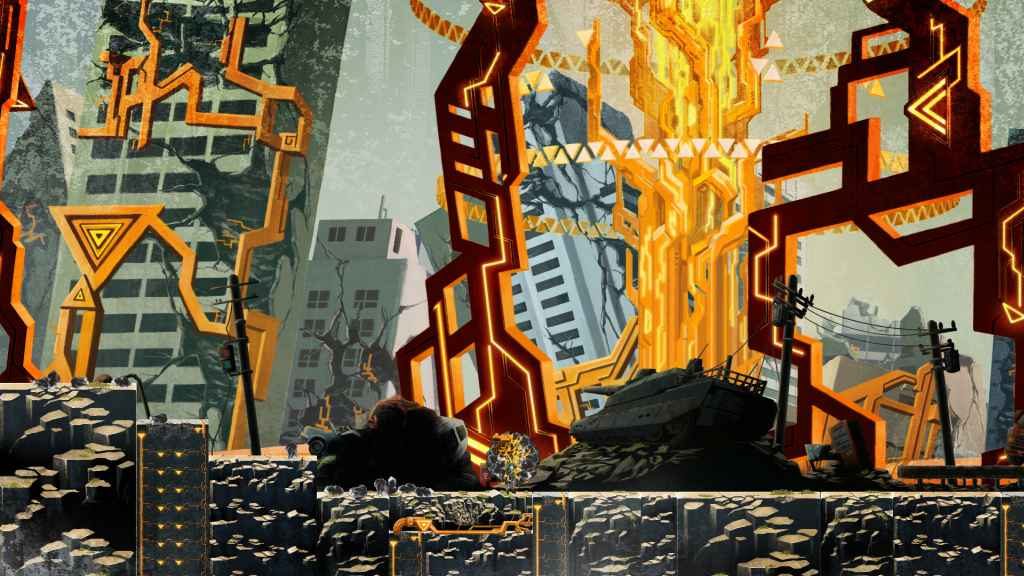 Publisher Rising Star Games has dropped a brand-new Giga Wrecker Alt launch trailer over on YouTube, ahead of tomorrow's PS4 release.
As well as showing off the game's unique blend of Metroidvania-style action platforming and physics-based puzzle solving, today's launch trailer also serves as something of a reminder for prospective players who're interested to know how the console versions differs from the PC original.
Giga Wrecker Alt Launch Trailer – Dolma, Hard Mode, and More
First and foremost, developer Game Freak has added a rather helpful sidekick, named Dolma. Described as a High-Tech Hint Robot, it's Dolma's job to provide hints and tips whenever the player gets stuck for a prolonged period of time.
Gluttons for punishment, meanwhile, we be pleased to learn that a punishing new Hard Mode (in which players take five times more damage than on the standard difficulty level) is also available on the console version.
The console port also includes:
Twenty new puzzle stages for the main campaign
An overhaul to the game's original localisation, offering a better user experience
And three additional languages: Italian, Simplified Chinese, and Traditional Chinese. Taking the total number of supported languages up to twelve
We've embedded the launch trailer below in case you want to see Dolma, Hard Mode, and the game itself in action.
A Beautiful Marriage of Traditional Puzzling and Metroidvania
Though it has its flaws, we were pleasantly surprised by just how polished and entertaining Giga Wrecker Alt is on PS4. Tim Nunes calling it a beautiful marriage between traditional physics-based puzzling and Metroidvania in the PSU review.
Giga Wrecker Alt marries puzzling with Metroidvania beautifully, offering up just enough challenge without getting in its own way.

Despite its few stumbles, Giga Wrecker Alt is one of those out-of-nowhere games that's well worth your time.
Source: Gematsu