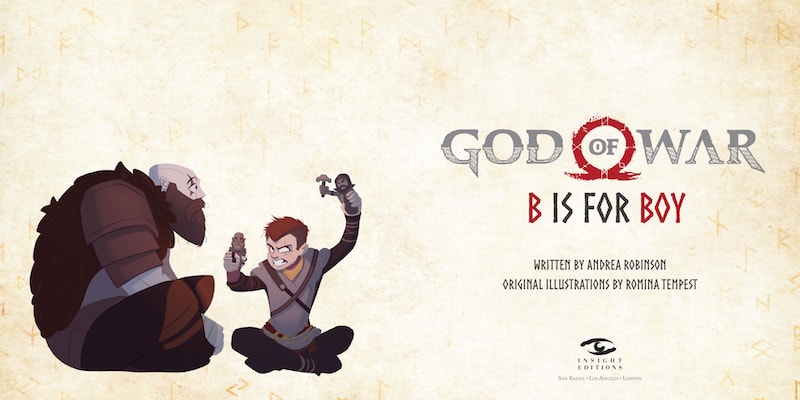 Sony Santa Monica and Insight Editions have teamed up to create a story adventure book based on PS4's critically acclaimed God of War.
God Of War B Is For Boy Revealed
God of War: B Is For Boy adheres to the games mains story, albeit in a lighter fashion in the sense it focuses on the alphabet and rhyming couplets. Fittingly, it's been described as an ABC storybook for adults, since it is God of War and all — hardly the topic of a child's bedtime story.
In this humorous take on Sony Interactive Entertainment's God of War franchise, Kratos teaches his son Atreus the ABC's of the nine realms, including lessons learned from Kratos's past mistakes.
God Of War: B Is For Boy will be released on September 1 and will retail for $16.99. The book is illustrated by Romina Tempest and penned by author Andrea Robinson.
God of War was released for the PS4 back in April 2018 and remains one of the best-selling games for Sony's current-generation console. Sony is expected to be working on a sequel for the PS5, and indeed Santa Monica Studio has revealed it's staffing up for a new project.
[Source – Push Square]