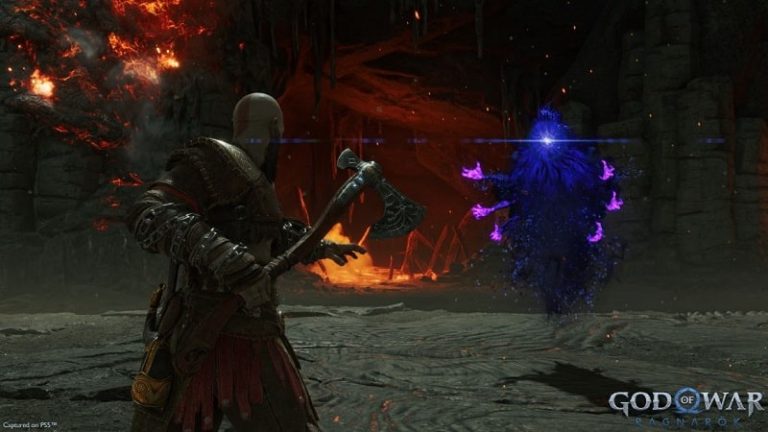 As the PS4 nears the end of its lifecycle, God of War Ragnarok is likely to be one of the last major Sony-exclusives released for the system. And the good news is that, according to extensive testing at Kotaku, the game runs fine on PS4, albeit while making it sounds like a jet aircraft.
While the PS4 version of Kratos' latest god-slaying epic runs at 1080p, the game still look 'shape and readable,' although the frame rate is capped to 30 FPS. According to Kotaku, God of War Ragnarok manages to adhere to this framerate, although there are instances when it drops in larger fights.
In fact, the report says that the only real negative aspect of the PS4 version (longer loading times notwithstanding) is the fact your console will sound like a jet engine. Even standing in the menu screen caused the console to emit a loud noise, with the author noting that he had "never heard my PS4 get this loud before."
Related Content – Sony PS5 Complete Guide – Everything Explained On PlayStation 5 For New Users
In short, the article says that God of War Ragnarok is just fine on PS4 and that those of you who can't afford or locate a PS5 to buy, shouldn't worry about playing it on Sony's near-decade old machine.
God of War Ragnarok is released on November 9, 2022 for PS4 & PS5. Be sure to have a gander at our full verdict on Sony Santa Monica Studio's highly anticipated sequel here.
More God of War Ragnarok Guides: