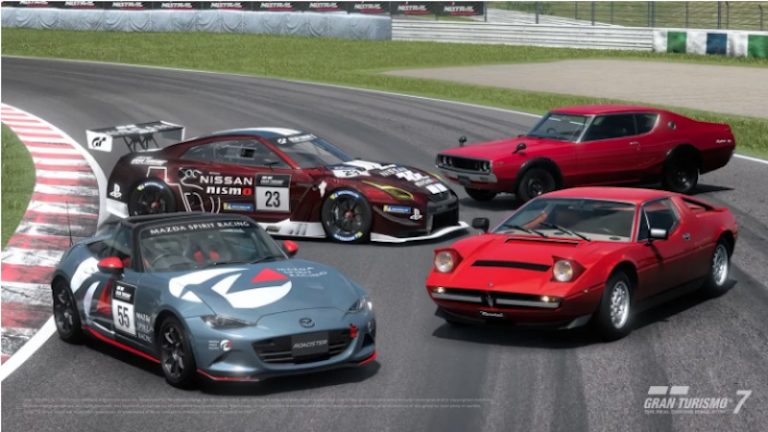 Polyphony Digital boss Kazunori Yamauchi has revealed during a conversation with the Japanese press that the studio take around 270 days to create a single car from scratch for Gran Turismo 7.
Yamauchi-san was speaking in wake of Gran Truism's 25th anniversary in December 2022 (the original Gran Turismo launched in Japan back in 1997 for the PSOne), where he touched base on fan expectations and the amount of cars available to players.
The veteran PlayStation game maker feels that there is a gap between what he imagines for the games and what fans actually want to see included in them. However, he reckons this is a "healthy" gap, and pointe to Gran Turismo Sport as an example, which saw polarising reception among fans but paved the way for GT7.
He also discussed the topic of bringing certain cars back to the franchise, with users sending him numerous requests about specific vehicles including the Toyota Chaser or the Mitsubishi Lancer Evolution 4. Yamauchi pointed out that one has to taken into considering sources available to Polyphony Digital, noting that it can take as much as 270 days to create a single car.
Finally, Yamauchi said that the current rate of vehicle creation is about 60 new cars every 12 months, although this does not reflect Gran Turimso 7 as it has received slightly more than 30 cars since its launch in March 2022.
Gran Turismo 7 is now available for PS4 and PS5. You can read our full review here.
[Source – Dengeki Online, Game Watch Impress via TheGameSpoof]