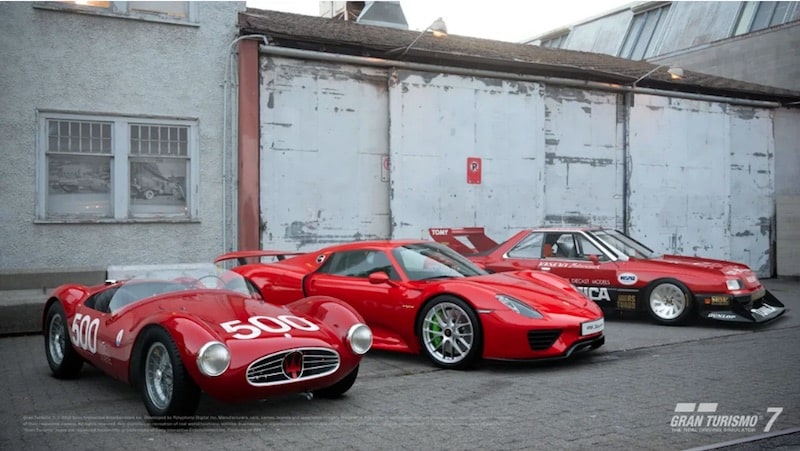 Polyphony Digital has announced details on Gran Turismo 7 update 1.19, which is rolling out with three new Legendary Cars for the PS4 & PS5 racing simulation title.
The update will be going live later today, and you can read up on the cars below.
Nissan Skyline Super Silhouette Group 5 '84
An extraordinary Skyline that stood out in races of the 1980's.
Maserati A6GCS/53 Spyder '54
A beautiful streamlined 2-seater sportscar that won the Gran Turismo Trophy.
Porsche 918 Spyder '13
This super sports car is a reinterpretation of the glorious Carrera GT as a plug-in hybrid.
Earlier this week it was reported that FIA will renew its partnership with Gran Turismo 7 when the game is in a more stable condition. GT7 was released in March 2022 for PS4 & PS5, and you can read our full review here.
The Gran Turismo franchise first launched in 1997 for the PSOne, and has appeared on every major PlayStation console to date. The series is Sony's best-selling first-party IP to date, with over 85 million units moved worldwide.